Alaska Fishing
Trip With Video

Shimano Calais
The Best Reel for
Heavy Duty
Casting Available.

Shimano Curado
The Top Bass Casting
Reel on the Tourney
Circuit. Tough and Durable
Affordable Alaska Fishing & Lodging
George Stek
All fresh and saltwaters on the Kenai Peninsula
King, Silver, Red, Pink Salmon, Rainbow Trout, Dolly Varden, Halibut, Ling Cod
Soldotna, AK
Phone: 1-800 770 3701

Mention this ad when you talk to George and get 5 free
Sockeye Salmon Lures in June and July, or 3 free Silver Salmon lures in August and September.


akfishing@gci.net,
funmoose@alaska.net

A True Fishing Camp. 50 Yards to the Kenai River and World Class Salmon Fishing. The Kenai River also is a Designated Trophy Rainbow Trout River & Dolly Varden, also populate the river.
---
Captain Lou's Ptarmigan Lodge
Captain Lou and various guides
Individual Trips starting at $895.00
Kenai River, Kasilof River, Cook Inlet, Kachemak Bay, Skilak Lake, Russian River, Local Rivers, Creeks and streams
Dolly Varden, Rainbow Trout, King Salmon, Silver Salmon, Red Salmon, Chum Salmon, Pike, Lake Trout, Halibut, Grayling, Land Locked Salmon.
628 N. Lane
Anchorage, Ak 99508
Sept. - April (907) 272-2101 /
May - August (907) 262-6851
kinghalibut@gci.net
---
Alaska's Puffin Fishing Charters
Capt. Leslie Pemberton
Resurrection Bay, Kenai Penninsula
Halibut ,Salmon, Lingcod Bass
Box 90743 Anchorage
Alaska 99509
Phone: 1-907-278-3346
Or 1-800-978-3346
captainleslie@msn.com
---
Bill White's Alaska Sports Lodge
Bill White and Dave Michaels
Kenai River
King Salmon, Silver Salmon,
Sockeye Salmon, Rainbow Trout,
Dolly Varden
PO Box 1201
Sterling Alaska 99672
Phone: 907 260-8454 or
1-800 662 9672 ( use Access code 00)
info@alaskasportslodge.com
Premier lodging on the banks of the Kenai. Memorable Trophy Salmon, Trout and Dolly Varden fishing from our spacious boats.
---
Alaska North Gulf Coast Expeditions & Joyce Marie Charters
Anchor Point Alaska and Kachemak Bay
Halibut, Ling Cod, Rock Fish, King Salmon
PO Box 39836
Ninilchik, Alaska 99639
Phone: 907-398-0259 / 907-567-4331
info@joycemariecharters.com
---
Mystic Waters "Fly-fishing"
Fred Telleen
Upper Kenai River
"Permitted in the Kenai National
Wildlife Refuge"
Lower Kenai River and Kasilof River
Rainbow Trout, Dolly Varden,
Sockeye, Silver and King Salmon
P.O. Box 791
Cooper Landing, AK 99572
Phone: 907-227-0549

telleen@gvii.net
---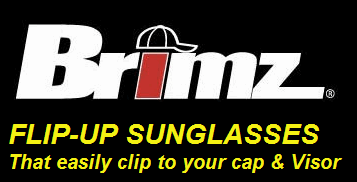 Inn and Out Charters


Captain John Moline
Seward Alaska
Halibut, Ling Cod, Rockfish, Yelloweye, Salmon


Phone: 907-224-5356

Fax: 907-224-5351



Info@InnandOutcharters.com
---
Jim Rusk Fishing
Jim Rusk
Alaska, Kenai and Kasilof Rivers
King salmon, Silver Salmon, Rainbow Trout
44167 Kalifornsky Beach Road
Kenai , AK 99611
Phone: 907-398-1856
Jim Rusk Fishing Kenai Alaska Home Page


jimruskfishing@hotmail.com

Guided Salmon and Trout fishing on Alaska's Kenai peninsula.
In buisness since 1987
---
Jimmie Jack Fishing
Jimmie Jack, Big Jim, and Clay
Kenai River, Kasilof River, and Cook Inlet
King Salmon, Silver Salmon, Rainbow Trout,
and Halibut.
P.O. Box 4326
Soldotna, Alaska 99669
Phone #: (907) 262-5561
JimmieJack@JimmieJackFishing.com


Jimmie Jack's Fishing Lodge is your headquarters for Kenai Peninsula fishing. Located on the bluffs of Cook Inlet near the Kenai River. Superb fishing packages with spectacular ocean view lodging.
---
Kenai River Fly Fishing
Andrew Peterson
Kenai River (both upper and middle river); Kasilof and Russian River
Rainbow Trout, Dolly Varden, Sockeye "Red" Salmon, and Silver Salmon; King Salmon on the Kasilof River
P.O. Box 753,
Cooper Landing,AK 99572
Phone: (907) 595-5733
info@krff.com
Guided float fishing trips on the world famous upper and middle Kenai River for Rainbow Trout, Dolly Varden and Salmon. Kenai River Fly Fishing is licensed to guide through the Kenai National Wildlife Refuge.
---
Kevin Brock's Guide Service
Kevin Brock
Sacramento River, Feather River, Klamath River, Smith River, California Delta, Lake Oroville, and Kenai River in Alaska
Salmon, steelhead, striped bass, wild trout, shad, coho salmon, sturgeon
Kevin Brock,
3501 Shadow Tree Lane
Chico, CA 95928
---
Alaskan Adventure Charters


Kenai Peninsula, Soldotna, Alaska
Phone Number: 907-262-7773
Fax No: 907-262-7765
Awards: 1st place prize
winner $10,000.00, 1997 Seward Silver Salmon Derby
Freshwater King Salmon,
Silver Salmon,
Saltwater King Salmon, Silver Salmon,
Halibut
rufishn@alaska.net
---
Alaskan Fishing Fever Charters
Paul & Debbie Media
Cook Inlet, Ninilchik, Deep Creek,
Kenai River
Halibut, King Salmon, Red Salmon
4920 Alpha Circle
Anchorage, Alaska 99516
Phone: Toll Free - 1-866-262-0708
or 907-345-0903
debbie@alaskanfishingfever.com

Experience an exciting adventure fishing for halibut and king salmon in Ninilchik, Alaska or fish the famous Kenai River for Kings and Reds.
---
Return to Fishin.com
Alaska Fishing Links
Licensing, Regulations,
NOAA, USGS, & Local Business
Shop the Clearance Department at Basspro.com
Alaska Topographic Maps
and Aerial Photo's