Fishing Links - Links to State Regulations, On-Line Licensing, USGS Streamflow, and
Commercial Fishing links for motels, hotels, marina's tackle stores, taxidermy, fishing scents, and more.

Listing With Video

Fishing Directories
ABQ Sportfishing
Brian Stangel
Elephant Butte, Ute, Abiquiu and Conchas
Striper, Walleye and Smallmouth
2720 Tramway CR NE
Albuquerque, NM 87122
Phone: 877 658 2487 toll free
505 858 2487 local
guide@abqsportfishing.com
Striper, Walleye and Bass fishing with guide and tournament fisherman Brian Stangel. Your fishing experience with us will provide you with a knowledgeable guide to demonstrate various techniques and locate fish with the latest technology and equipment. Patience, courtesy, respect and friendliness are the cornerstone of our adventures. We guide a variety of waters so if the fish are not cooperating at one lake we have others to choose from.
---
JR's Desert Bass
Fishing Guide Service
Elephant Butte and Caballo Lakes
in Southwest New Mexico
Striped Bass, White Bass,
Black Bass, Smallmouth,
Catfish, Walleye
PO Box 1486
Elephant Butte, NM 87935
Phone : (505) 744-5314

jr@jrdesertbass.com

Experience the excitement of fishing
a bass-filled desert lake surrounded
by beautiful mountains with professional
fishing guide JR McManus.
---
Bass Busters Fishing Guide Service
Professional guide-Randy Snyder
Trophy Striped bass, Largemouth bass,
Smallmouth bass fishing
Elephant Butte reservoir
in Southwest N.M.
P.O. Box 1430
Elephant Butte, N.M. 87935
Phone: (505)894-0928
bassbusters@zianet.com
I'll take you to the most productive areas
at the time of your trip and share with
you the fish patterns and latest techniques
used to catch fish on Elephant Butte.
---
Land of Enchantment Fishing
Adventures
Striper Fishing Guide Service
Professional Guide-Frank Vilorio
Elephant Butte Reservoir
Trophy Striped Bass, Largemouth Bass
Smallmouth Bass Fishing
Southwest N.M.
P.O. Box 1336
Elephant Butte, N.M. 87935
Phone: (800) 580-8992
fvilorio@msn.com
View Video
Land of Enchantment Fishing Trips
---
---
Rio Grande Guide Service
Billy Jack Miller Professional Guide
Elephant Butte Lake, Caballo Lake
and the Rio Grande River in SW
New Mexico.
Striped Bass, White Bass, Black Bass,
Smallmouth, Catfish, Walleye &
Rainbow Trout.
PO Box 1611 -
Elephant Butte, New Mexico, 87935
Phone: 505-740-0150 /505-894-3454
Article From West Marine About Rio Grande
Guide Service.

Elephant Butte Lake View


billyjack@riograndeguideservice.com
For that Record Striper Fishing Trip, Hunting,
Family Camping, Summer Fun Camp-Learn
to Camp, Fish & Waterski, Tour Old Gold
Mines & Ghost Towns.
We are here for all your Guiding needs!
---
Return To: Fishin.com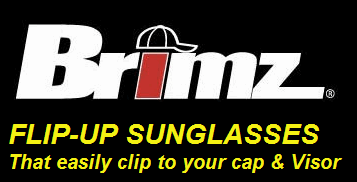 FGHP.com On Facebook
Follow us, for special packages, and Trip Information

Alaska Fishing
Trip With Video
Salmon Sockeye
Recipes for Fish