Keys Deep Sea Fishing
Charters

Fishing Links - Links to Florida
Regulations, Licensing, Weather, Hotels, Motels, Tackle Stores, Taxidermists, Marina's, and more
Saltwater Fishing Magazine and Entertainment
Florida Fishing Reports
Gulf Deep Water & Flats Reports from Viking Fleet on Middle Grounds fishing in season


Click HERE
Florida Beach Vacation Homes
Homes and Beach Rentals in the Keys

Florida Hotels Book Here and Support FGHP.com
Couple-a-Bucks Backcountry Charters
Capt. John Gargan
Islamorada, Fla. Bay, "Everglades Nat'l Park and Flamingo, Gulf of Mexico
Tarpon, Snook, Redfish, Shark, Spanish Mackeral, Sea Trout and Snapper
176 Coral Road
Islamorada, Fl. 33036
Phone: Home-305-852-4384
Cell-305-393-2714
jgargan293@aol.com Fish for Tarpon, Snook, Redfish, Shark, Sea trout Fish with Light Spin Tackle Fish the Waters of Islamorada, Fla. Bay, Everglades Nat'l Park, Flamingo, Gulf of Mexico
---
RUSTY IV CHARTERS
Capt. Russ Pellow
Whale Harbor Marina,Islamorada, Florida USA
Species include all backcountry and Gulf fish.
Tarpon, Snook, Redfish, Drum,Sea Trout, Perrmit, Cobia, Mackerel, Tripletail, Sharks and more.
So versatile we even Dolphin fish in summer!
Whale Harbor Marina
Street mm 83.5 Overseas Highway
Islamorada, Florida 33036
Phone: 305-393-0013

Fishing the Islamorada area for thirty years with families as well as serious hard core anglers. Light tackle Backcountry, Gulf Wreck,Tarpon and even offshore Dolphin fishing.
---
Laid Back Charters
Brian Cutchins
Florida Keys - Islamorada - Flamingo - Backcountry - Everglades National Park
Snapper – Snook – Tarpon – Shark –Bonefish – Hogfish – Redfish – Permit – Speckled Sea Trout - Grouper
Phone: 954-446-4604
laidbackcharters@yahoo.com
Backcountry rod-bending trip catching as many species as possible, without as much regard for the target species, just rod-bending action!! We can customize ANY trip for you, according to your needs, your family, the tides, the Moon, the weather, and what's biting that time of year. We live to fish, and we fish to live! So let's live a little!
---
Ultimate Fishing Charters Inc.
By Our Backcountry Guides
Bonefish, Tarpon, Permit
Guaranteed Tarpon Trip
From Mid March To end of June
Guaranteed Everglades Trip
to catch FISH Night Snook Trip
P.O. Box 892
Islamorada Fl. 33036
305 852 4969 Office
305 852 1648 Fax

ultimatefishingcharters@msn.com

---
Dockside Charters
Jeff Pfister
Islamorada FL Keys
Tarpon-Snook-Redfish
PO Box 370842
Key Largo, FL 33037
Phone: 305-451-5903
jeffro@friend.ly.net
---
Back to Florida Saltwater Main Page
Fast Turnaround Times.. I should know I use them for FGHP.com and other sites
Jim Dicken owner FGHP.com
Reel Mell-O Charters
Capt. Troy Mell
Florida Keys, Florida Bay, Flamingo, Everglades National Park
Tarpon, Permit, Bonefish, Redfish, Snook, Trout
PO Box 678
Islamorada, FL 33036
Phone:305-393-0232
reelmello@bellsouth.net Fish the waters of Islamorada, Key Largo into the Florida Bay and the Florida Everglades. fish for Tarpon, Bonefish, Permit, Redfish, Snook, Trout, Mackerel, and Shark. All levels of anglers are welcome!! See the Florida Keys from the water, along with all its wildlife.
---
Captain Pete King Fishing Guide
Captain Pete King
Florida Bay, Oceanside shoreline flats, Everglades National Park, All Upper Florida Keys from Key Largo to Islamorada.
Tarpon, Bonefish, Permit, Redfish, Snook
180 Harborview Dr.,
Tavernier, Fl.33070
Phone: 305 852 4751
Home: 305 766 4106 Cell
captpking@hotmail.com
Saltwater light tackle fly and spin fishing on the flats from Key Largo to Islamorada for Bonefish, Tarpon, Snook, Permit, Redfish.
---
Bud n' Mary's Fishing Marina
Backcountry - Rick Stanczyk Offshore - Nick Stanczyk
Backcountry - Florida Bay, Florida Everglades, Gulf of Mexico
Offshore - Atlantic Ocean
Backcountry - Tarpon, bonefish, permit, snook, redfish,
trout, snapper, mackerel, sharks, and more!
Offshore - Swordfish, sailfish, marlin, dolphin, tuna, wahoo,
kingfish, cobia, snapper, grouper, and more!
PO Box 628,
79851 Overseas Highway,
Islamorada, FL 33036
Phone: 1-800-742-7945
or 305-664-2461
Bud N' Mary's Marina Home Page

Bud n' Mary's World Famous Fishing Marina is home to
over 40 of the most established charter boats and fishing guides in
the Florida Keys! We also offer Islamorada's only full day party
fishing boat, the Miss Islamorada, boat rentals, lodging, bait &
tackle, fuel, diving/snorkeling, and more! Since 1944!
---
Florida Everglades Fishing
Capt. Mark Block
Naples, Everglades Nat'l Park, Chokoloskee, Everglades City, Flamingo, Florida Bay, Islamorada
Tarpon, Snook, Bonefish, Permit, Redfish
6729 Autumn Woods Blvd
Naples, FL 34109
Phone: 239-777-3820

capt.mark@everglades-fishing.com
World-class fly and light tackle fishing for Tarpon, Bonefish, Snook, and Permitb in Everglades Nat'l Park, Naples, Flamingo, and Islamorada.
---
RETURN TO Fishin.com
The Fishing Home Page
USA Hotels and Motels
We donate 50% of what we make from your bookings to
Freedom Is Not Free a Charitable Organization that helps
soldiers wounded in action and the Families of soldiers who
died for your Freedom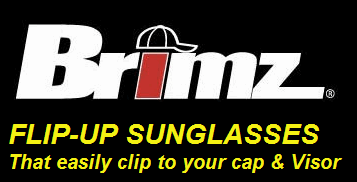 Don't Get Taken Read these articles on loans and Debt.

FGHP.com On Facebook
Watch FGHP.com on FB for Discounts and Special Fishing Trips