Illinois Fishing Links - Links to State & Federal Agencies NOAA, USGS, and to Hotels Motels , Tackle, and Marine Services


Illinois Topographic Maps and Aerial Photos Click Here
Illinois Bed and
Breakfasts Map

Discussion &Fishing Reports
for Illinois and the Mississippi river.

Best Bait Rigs I have ever used. Muskie, Salmon, Redfish any species you want to fish for... This WORKS

Less Expensive than the Calias, but excellent Quality and affordable.
Shimano " Calais" Click on Fishing Reel to Purchase one of these FGHP.com Recommended Reels. Pricey, but they last forever and are the toughest reels made for shallow saltwater fishing for Redfish, Trout, Flounder and other Sport Species.

Mepps Magnum
Musky Killer
Single Treble

Musky Mania
Ernie or Li'l Ernie
Big Goomba
Musky Hunter Guide Service
Rich Gallagher
Fox Chain of Lakes, East& West Loon,
Shabbona, Silver, Evergreen,
Snake Den Hollow,
and other local lakes in
Northern Illinois & Wisconsin
Specializing in Trophy Musky
1253 Cobblers Crossing
Elgin, IL
Phone Number: (847) 741-9771
Awards:1996 & 1997 2nd place Muskies,Inc Multi- Species. Largest July release, Largest Walleye Release .... Writer for Outdoor Notebook, Muskies, Inc. Magazine. Also seminar speaker on Muskies.

49.5 Inch Catch and Release Fish
In other words you could catch it too.

bigoomba@aol.com
See Rich's Fishing Report on
---
---
Elgin Illinois Hotel & Motel Registrations
---
Spendthrift Sportfishing Charters
Captain JerryNied
Lake Michigan & Chicago
Salmon and Trout
No Fish No Pay
1091 West Dearborn Lane
Vernon Hills IL 60061
Phone: 1 800 726- 7309

36 footCustom Tiara
fishjerry@aol.com
Vernon Hills Hotel and Motel Registrations
---
Muske "62" Guide Service
Phillip Gutmann
NE Illinois/SE Wisconsin
Trophy Muskie
4200 Greenfield Ln
Lake in the Hills, IL 60156
Phone: 847-669-8286
---
MORNING AFFAIR
Lake Michigan Sport Fishing Charters
Captain Ken LaBelle
Lake Michigan, Winthrop Harbor, Il.
Salmon and Trout
315 Dacy St.
Woodstock, Il.
60098
Phone: 815-337-2803
kens-drydock@stans.com
Fishing for Salmon & Trout aboard
a 32' Trojan w/FlyBridge out of
Winthrop Harbor, Il. 7 days a week.
NO FISH---NO PAY
---
Woodstock Area Hotels and Motels - Register HERE!
---
Caliente' Charters
Master Captain Kelly Campise
Lake Michigan
Salmon and Trout
1224 E. Algonquin Rd.
Schaumburg, IL 60173
Phone #: 847-812-6191
kidcampise@aol.com
Fish on board my new 40' Luhrs Convertible
equipped with all the latest and state of the art
electronics, gear and tackle.
---
Schaumberg Area Hotels and Motels
---
TMA Charters, Inc.
NO FISH - NO PAY
Capt. Les Wood
Lake Michigan Waukegan Harbor, IL
Salmon & Trout
PO Box 382
Lombard, IL. 60148
Phone: 847-736-7150
TMACharters@aol.com
Welcome to TMA Charters, your full service
sport fishing provider for Salmon and Trout on
beautiful Lake Michigan in Waukegan, IL.

Lombard Area Hotels and Motels
---
M & M Outfitters
Mike Reed and Matt Adams
Rend Lake and Lake of Egypt
Crappie and Largemouth Bass
Phone: 618-927-9569
Contact Info
Crappie and Bass fishing in Southern Illinois. Lake of Egypt is a power plant lake that stays warm all winter. Several fish over 10 pounds have been caught in this Southern Illinois impoundment.
---
Hayden's Pro Guide Service
John Hayden
Lake Shelbyville
Bass, Crappie, Walleye, White Bass & Unfortunately Muskie
3500 Marion Mattoon
IL 61938
Phone: 217-273-8183
Hayden's Weekly Fishing Report
on for Shelbybille Lake

fishing@johnhayden.com
---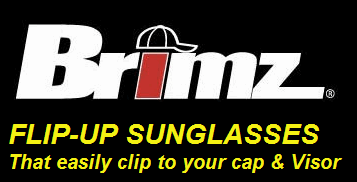 ---
Urbahn's Guide Service
Gary Urbahn
Lake Geneva
Chicago area Hot-Spots
Large and Smallmouth Bass
190 Park Ct.
Hinckley IL 60520
Phone: 815 286 9500
fastbass@hinckleyaccess.com
---
Jay Angel's Multi Lake and Multi Species Fishing Guide Service
Jay Angel
Shabbona Lake, Heidecke Lake, LaSalle Lake, Evergreen Lake
Largemouth Bass, Walleyes, Smallmouth Bass, Crappies, Hybrid Stripers
2821 6th St Peru, IL 61354
Phone:(815)739-7030
dekalbfish@yahoo.com
Fish where the fish are biting and for the species that is biting right here in Northern Illinois with Jay Angel. Angel is not limited to one lake or one species of fish. He fishes for what is biting right now!
Glenview Area Hotels and Motels
Return To:
SEASONAL LISTING - ICE FISHING - November - February
Hard Water Guide Service
Ryan Jacobsen/Mike Rodgers
Bangs Lake, Wauconda, IL
Northern Pike, Largemouth Bass, Crappie, Bluegill, Perch
City Wauconda,
Zip Code 60084
Phone: 224-634-0029
Email Address: samroycy@yahoo.com
Full service ice fishing guide service on well-known Bangs Lake in Wauconda, IL.
Everything included. Call for rates.
---
Into The Outdoors
Todd Berg
All of Northern Illinois / Southern WI
Bass, Pike, Musky, Walleye, Salmon, Panfish
25705 Arrowhead Drive
Mundelein IL 60060
Phone #: 847-922-1271
sales@intotheoutdoors.net

Guide of the month article Wild Game Gallery
---
Mundelein Area Hotel and Motel Registration

Take Your Alaska Vacation. Catch Red Salmon, King Salmon,
Silver Salmon and in 2012 a Big run of Pinks in August.
Alaska Discount Vacations
---
Ed's Fox River Guide Service

Ed Diem
Illinois Portion of the Fox River
Smallmouth & Walleye primarily
but fish for all game fish in the river
Elgin, IL 60123
Phone: 847-373-0985 - Cell
AnglerEd@ChicagolandFishing.com
Wading and shoreline trips..I'll do my best to put you on fish but also leave you with a greater understanding of how to fish rivers.
---
Kristy Lynn II
Sportfishing Charter
Terry & Bonnie Nied
Lake Michigan
Trout Species of Lake Michigan
and Salmon, Brown, Steelhead, Lake Trout
Chicago, Waukegan,
Winthrop Harbor in Illinois
Phone: 1-800-487-0199
"NO FISH - NO PAY"


Chicago Area Hotels and Motels Register HERE!
---
Confusion Charters

Capt. Bob Poteshman
Lake Michigan: Indiana, Illinois
& Wisconsin Waters
(I.E. I Move with the Fish)
Salmon & Trout Trolling
Northpoint Marina, Hammond Marina
& Waukegan Harbor
Phone: Toll Free
1-888-929-FISH (3474)
---
Diamond Ghost Charters

Captain Anthony Bovenzo
Fishing Illinois & Wisconsin Waters
Of Lake Michigan
Salmon & Trout
North Point Marina,
Winthrop Harbor, IL
Phone: 847-838-2037
dmdghost@att.net
Lake Michigan Sport Fishing Charter Service Fishing for salmon & trout 7 days a week, All takle Furnished. North Point Marina , Winthrop Hbr. IL April thru October
---
Migrator Charters
Captain Bob Rossa
Lake Michigan
Salmon and Trout
14513 Kishwaukee Valley Rd.
Woodstock, Illinois 60098
Phone: 815-338-8093
CaptBobCharters@aol.com
NO FISH - NO PAY! Fish Lake Michigan with Master Captain Bob Rossa aboard the Migrator. Charters starting at $250.00.
Woodstock Area Hotels and Motels
---
"Lucky Dog Charters"
Captain Jim Kaske
Lake Michigan
Coho, Chinook, Steelhead, Lake Trout,
Brown Trout
109 N. Greenwood Ave.
Palatine, Illinois 60074
Phone #: (847) 812-1436

luckydogcharters@aol.com

Affordable Salmon and Trout fishing just North of Chicago. On a spacious Trojan 10 Meter with a 13` beam. Top of the line gear supplied.

Pallatine Area Hotels and Motels
---
Lithia Springs Guide Service
Ken Wilson, Walt Watts
Over 50 years combined experience
Lake Shelbyville
Bass, Crappie, Walleye, White Bass, Muskie

719 West Main
Shelbyville, Il. 62565
Phone: 217-774-5756
Cell: 217- 454-2672
---
Northpoint Charter Boat Association

Lake Michigan-Winthrop Harbor, IL.

Salmon-Trout

3N902 Bittersweet Rd
Saint Charles, IL. 60175
Business phone: 800 247 6727
My Phone: 630 513 9726
npcba@sbcglobal.net
Northpoint Charter Boat Association operates a fleet of Charter Boats from Winthrop Harbor, IL. Experienced Captains, large groups or small groups.
---
Addiction Charters
Capt Dave Garnier
Lake Michigan
Kings, Steelhead, Coho, Browns, Lakers
2712 Norma Ct
Glenview IL 60025
Phone: 847 456 2755
dave@addictioncharters.net

Fun and affordable Salmon and Trout fishing
just North of Chicago out of North Point
Marina, Lake Michigan's most productive port.

---
TELL THEM YOU FOUND THEM ON FGHP.com
---
FGHP.com On Facebook
Watch FGHP.com on FB for Discounts and Special Fishing Trips

With Moon Phases
I own one and I LOVE IT!
Jim Dicken owner FGHP.com

Dramatic to Funny A great book about fishing.
SUPPORT FGHP.com BUY HERE We get a percentage for linking to the company.
Fish Finders on Ebay - Best Prices Available.

Including the PETA T-shirt (People Eating Tasty Animals.)
Buy 1 Bacon Item, Get 1 50% Off