Fishing Links - Links to State Regulations, Saltwater Fisheries, Licensing, Weather, NOAA Tides, USGS Streamflow, Commercial Links, Marina's Tackle, Taxidermy and other services for fishermen.
Producer Fishing Charters
Captain Miles Schlichte
Coastal waters surrounding the Cape Ann
Massachusetts communities of Gloucester,
Rockport, Manchester and Essex.
Near Offshore waters of Stellwagen
and Jeffries Banks.
Cod, Haddock, Wolfish, (Ocean Catfish)
Striped Bass and Bluefish
2 Banjo Way,
Gloucester, MA 01930
Phone: (978) 281-4315
gloucapt@verizon.net
"IF THE PRODUCER CATCHES NOTHING, YOU PAY NOTHING" Small, Private, High Speed Fishing Charter specializes in putting together exactly the trip YOU want.
---
Viking Fleet
Capt. Steven Forsberg &
Capt. Rich Castellano
Buzzards Bay, Martha's Vineyard Sound, Cutty Hunk Island
Porgy, Sea Bass, Fluke
Fisherman's Pier 1
Phone: 888-358-7477 or 631-668-5700
vikingfleet@hotmail.com
Fishing the calm waters of Buzzards Bay, 20' to 90' of water, in June & July. Daily fishing for spring spawn of Fluke, Sea Bass & Porgies.
---
Ultimate Outdoors Guide Service

Captain Eddie Brochin
USCG Licensed Master
Geist Reservoir, Lake Monroe, White River and The Ohio River - Inland (Stripers, Catfish, bass and crappies) Plymouth Massachussetts
For Striper and Big eyed Tuna.
Gulf of Mexico and Atlantic Coast - Near Coastal
Stripers, Tuna, Snook, Red fish, Grouper, Snapper, Spanish and King Mackerel, Cobia, Sailfish, Wahoo and Dorado

9445 North Meridian St.
Indianapolis, In 46260

317-709-2235 - Office
317-525-2941 - Cell
captained@ultimateoutdoorstv.com
---
Northeast FlyFishing Guide Service
Walt Geryk
Fish the fresh waters of Upstate New York
to the Berkshires of Massachussets, through
the Quabbin Reservoir watershed and
to the salty shores of Cape Cod. These
waters may be considered some of the best,
if not "World Class", Salmon, Steelhead,
Trout and Striper Flyfishing in the Northeast.
Salmon, Steelhead, Trout, Striped Bass
38 Elm Street
Hatfield, MA 01038
Phone: 413-575-5421
FX:413-247-9971
walt@neffguide.com
ORVIS ENDORSED GUIDE
Enjoy "Stress Free Days" of Flyfishing
"Fun & Relaxation with Walt Geryk,
a Scott Endorsed FlyFishing Guide.

---
Tuna Hunter Charters
Fishing off Gloucester,
Stellwagen Banks,
New England Waters
Giant Blue fin Tuna, Stripers,
Cod and Haddock, Wolffish,
Bluefish, Sharks
4 Heritage Drive,
Rockport, MA 01966
Phone: 978-407-1351
captain@tunahunter.com
Tuna Hunter Charters provides the ultimate fishing experience for giant blue fin tuna, cod, striped bass, blue fish and sharks. We operate out of Gloucester, with a 36 ft custom sport fishing vessel. Captain Gary Cannell has over 25 years experience specializing in corporate and family charter fishing trips.
---
Reel Dream Charters
Capt. Wayne Frieden
Boston Harbor and Cape Cod Bay
Striped Bass and Bluefish
PO Box 270
Scituate, MA 02066
617-909-7122 (cell)
Fly and light tackle fishing for bass and blues among the scenic and historic Boston Harbor Islands. Fish with an Orvis Endorsed Guide in a custom 20' Jones Brothers Marine Light Tackle Edition.
---
Atlantic Fish Guides
Jonathan Leavitt,
Master 50 ton to 100 n.m.
Atlantic (to 100 n.m.), Cape Cod Bay,
and shallow waters off Manchester
Cod, Haddock, Blues, Stripers,
Tuna (school & giants), Mako, Porbeagles
468 Summer St.,
Manchester MA
(boats located & 48 Central St.)
Manchester, MA
Phone: 978-526-9292 (off.);
Cell 978-290-1690
Fax: 978-526-8178

JONATHANLEAVITT170@HOTMAIL.COM
We fish from two boats-18' Parker for close
inshore & flyfishing and a 28' Contender for
offshore & inshore, May to November.
---
River Rebel Charters
Captain Randell Bagwell
Rhode Island and Southern Mass and the Islands
Striped Bass Fluke, Tatoug, Bluefish, Shark and Tuna
90 Butterworth Ave
Bristol RI 02809
Phone: 401-253-9639
captrlbagwell@cox.net

We specialize in charter fishing Narragansett Bay, Newport, Point Judith, Block Island, Cuttyhunk and Martha's Vineyard for Striped Bass, Bluefish, Flounder, Sea Bass, Sharks, and Tuna
---
Alloverit Fishing Guide
Service Nantucket
Mike Cody
Atlantic, Nantucket, Massachusetts
Striped Bass
165 Orange Street,
Nantucket, Massachusetts
Phone #: 508-325-6043
---
Amanda Marie Sportfishing Charters
Capt. Mike Parisi
Inshore or Offshore
Off Gloucester Mass.
Tuna and Shark Rods and Reels
Cod, Haddock, Pollock, Shark,
Tuna, Striped Bass, Whale Watching
5 Orchard Rd.
GLOUCESTER,MA. 01930
TELEPHONE: 978-283-5203
cell # 508-783-0171

ParisiMSP@aol.com
---
Sandy B Fishing Charters
Captain Bluefin
Stellwagen Bank, Tillies Bank,
Jeffreys Ledge
Giant Bluefin Tuna, Striped Bass,
Cod fish, Haddock
7 Fieldbrook Road
Marblehead, MA 01945
Phone: 978-744-9411 days
781-990-3206 evenings
captbluefin@captbluefin.com
Sportfishing charters located in Gloucester,
MA We will get your adrenaline pumping.
Fish for Giant tuna, Cod, haddock, stripers.
Plenty of elbow room!
---
---
Return To: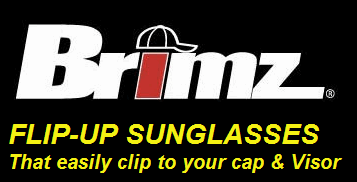 FGHP.com On Facebook
Watch FGHP.com on FB for Discounts and Special Fishing Trips