Fishing Links-Links to Regulations, Licensing, Weather, and Fishing Business links to Hotels, Motels, Tackle Stores, Taxidermy and more
USA Hotels and Motels
Please consider booking here, I donate 40% of my Hotel Income to www.FreedomIsNotFree.com
which helps wounded soldiers and their families. Jim Dicken Owner FGHP.com


Shimano " Calais" Click on Fishing Reel to Purchase one of these FGHP.com Recommended Reels. Pricey, but they last forever and are the toughest reels made for shallow saltwater fishing for Redfish, Trout, Flounder and other Sport Species.
Don't Get Taken Read these articles on loans and Debt.
Official CPR Taxidermist of FGHP.com
American Fish Taxidermy
My 5 Lb. Smallmouth will Live On..On my wall and in the lake till someone else catches it again.

Dramatic to Funny A great book about fishing.

With Moon Phases
I own one and I LOVE IT!
Jim Dicken owner FGHP.com
"MASTER" SPORTFISHING CHARTERS
Capt. Ben Franklin
Atlantic Ocean Waters
Chesapeake Bay
Wrecks: Sea Bass, Tautog
Bluefish, Tuna, Marlin, Dolphin, Shark
Ocean City, Maryland
Fisherman's Marina
Phone: 800-240-5025
410-208-1067

masterfishing@patmos-international.com
---
AquaMan Sportfishing Charters
Capt. Nolan Agner

Chesapeake Bay, Atlantic Ocean in Virginia Beach and North Carolina
Offshore: Tuna, Dolphin, Marlin, Wahoo, Amberjack and Bluefish
Inshore: Spadefish, Rockfish (striped bass)Bluefish, Mackerel, Black Sea Bass, Tog, Sheepshead, Black and Red Drum, Cobia, Flounder, Spot, Trout and Croaker.

712 Bowling Green Ct.,
Va Beach, VA 23452
308 Mediterranean Ave.,
Va Beach VA 23451
Phone: 757.200.0200
nolan@fishaquaman.com

"Best Price In Town" and "We Will Catch Fish"! We provide everything you need for fishing. Come have a great time!
---
Chesapeake Bay Sportfishing Charters
Capt. Steve Dunn & Capt. Rich Schott
Chesapeake Bay
Rockfish (Striped Bass), Bluefish, Croaker, Drum, Sea Trout and more
Queen Anne Marina, Stevensville, MD
1904 Beeches Glory Path
Annapolis, MD 21401
Phone:
(410) 703-2760
capt@chesapeakebaysportfishing.com
We pride ourselves on being a first-class Chesapeake Bay fishing charter. We have a long list of businesses that have found our services very productive for entertaining clients, as well as many private and family fishing charters. We fish seven days a week from the Annapolis area, which is conveniently located within minutes to both Baltimore and D.C..
---
A/Shady Side Charters
Captain John Deeing
Annapolis, Maryland
Rockfish, Blues, Spanish Mackrel, Croaker, Tog, Perch, Trout, Spot
Phone: 410-867-0605
Light tackle fishing charters from Baltimore south to Solomon's. In the winter we move the boat south to Virginia Beach for big strippers (rockfish)
---
BOUNTY HUNTER CHARTERS
Captain Glenn James
Maryland...Chesapeake Bay
Rock Fish,Blue Fish, Black Drum,
Croaker, Spot, Flounder, Trout, Mackerel
8076 Windward Key Dr.
Chesapeake Beach, Maryland 20732
Phone: 1- 800 322 4039
gjamescapt@aol.com
---
Chesapeake Charter Fishing
on The Darlene II
Captain Kerry Muse
Chesapeake Bay
Striped Bass, Black Drum, Seatrout,
Bluefish, Croaker, Flounder,
White Perch and Norfork Spot.
Happy Harbor
Deale, MD
Phone: 410-867-4411
chad@bucksnducks.net
Less than 1 hr. from Washington, DC, we specialize in light tackle fishing for Stripers, Maryland's Rockfish.
---
North Star Charter

Capt Butch Cornelius
Chesapeake Bay & Lower Potomac River
Rockfish, Trout, Bluefish, Cobia, Drum,
Croaker, Spot
P.O. Box 70, Piney Point,
Md 20674 (Southern Maryland)
Phone #: 301-994-0347
jodi@northstarcharter.com
Sportfishing aboard the brand new 46'
NorthStar. 25 years experience, we use the
best tackle and bait. Full 8hr day or night,
large groups welcome.
---
Capt. Clyde's Charters
Capt. Clyde McGowan,
Capt. Eddie McGowan,
Capt. DaveBadwak
Chesapeake Bay &
Ocean City, Maryland
Striped Bass,Perch,Sea Trout,Bluefish
Marlin, Tuna,Dolphin,Shark
1058 Deep Creek Ave.
Arnold, MD. 21012
Phone #: 410-974-4314

Clyde@Captclyde.com
---
Kyran Lynn Charters
Marty Simounet
Chesapeake Bay
Striped Bass, Black Drum, Trout, Blues
P.O. Box 609
North Beach Maryland 20714
Phone: 202-438-2320
charterfishing@aol.com
Chesapeake Bay Charter Fishing for Trophy Stripers,Black Drum,Trout, and Blues within 35 minutes of the Nations Capital.
---
Bob-A-Long Charters
Bob Reed
Fishing the mid & Lower Chesapeake Bay
Stripers, Flounder, Croaker, Spade Fish,
Bluefish, Spanish Mackerel, Cobia
267 Carefree Lane
Kilmarnock, Va. 22482
Phone: 804-435-9785
Bobalong@Kaballero.com
USCG Master and experienced professional
angler catering to small parties - up to 4 anglers.
Everything provided at affordable rates.
---
Chespeake Adventures
Sportfishing aboard the "Reel Time"
Capt Jim Batchelor
Middle Chesapeake Bay
Rockfish, Bluefish, Trout, Blackdrum, Spot, Croaker, Flounder
2581 Redbud Lane
Owings, MD 20736
Phone: 410-257-3285 (home)
Phone: 301-758-3475 (cell)
goreeltime@comcast.net
Customized charters for your party. The best fishing available in our area, anytime of year, aboard the 33' sportfish "Reel Time". 30 minutes from the beltway.
---
Terrapin Bay Fishing
Captain Sean Crawford
Queenstown, Maryland
Striped Bass (Rockfish), Bluefish, Spanish Mackeral and
more.
Sportsman Neck Road
Queenstown, MD 21658
Phone Number 410-490-5942
sc4472@yahoo.com

Fly and light tackle fishing in the mid to upper Chesapeake Bay, including the Susquehanna Flats spring season and CBBT winter season.House Number 219


---
DOCKSIDE CHARTERS
Jeff Pfister
Mid-Chesapeake
Stripers-Blues-Trout
PO Box 108
Queenstown, MD 21658
Phone: 410-827-4313
jeffro@friend.ly.net
---
Tuna the Tide Charter Service
Chesapeake Bay
Stripers, Flounder, Bluefish,
Weakfish, and more
404 Greenwood Creek Lane
Grasonville, Md. 21638
Phone: 410-827-6188
fax: 410-827-9331

capmarco@friend.ly.net
We fish the mid to upper Chesapeake Bay. Specializing in light tackle and fly trips. Sailing out of Kent Narrows
on the Eastern Shore. 20ft. Center Console and a 35 ft. bay boat.
---
Babu Sport Fishing Charters
Capt. John Wilkinson
Chesapeake Bay & Atlantic Ocean
Striped bass, Tuna, Marlin, Mako
626 Dunberry Dr
Arnold, Md. 21012
Phone: 410-757-1466
wilk@erols.com
---
Miss Jo Charters
Capt.Mike Anderson
Chesapeake Bay
Striped Bass, Bluefish, Sea Trout
PO Box 309
Chester, MD 21619
Phone: 410-827-8718
mike@missjocharters.com
Fishing aboard a 40' Sport Fishermen
in the mid bay area.
---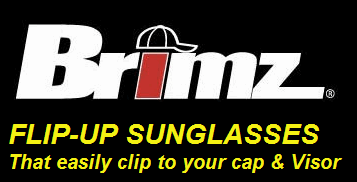 FGHP.com On Facebook
Follow us, for special packages, and Trip Information
Alaska Fishing
Trip With Video