Michigan Fishing Links - Links to State & Federal fishing information, regulations, licensing, weather, & local business. Got a Business.. Get a LINK!

St. Joe Mi. Hotels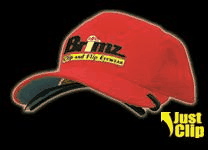 Flip Up Sunglasses
Polaroid for Site Fishing
Never Lose them again.
I OWN 3 PAIRS
Jim Dicken Owner FGHP.com
Fin Nailer Charters
Capt. Russ Jarvis
Lake Michigan Port of St. Joe
Chinook Salmon, King Salmon, Lake Trout,
Skamania Steelhead, Brown Trout
Boat: Fisherman's Road Marina
600 Fisherman's Rd.
St. Joseph, MI 49085 USA
Phone: (269) 998-1599
Mail deposit checks to:
No Email
Captain Russ Jarvis
7426 Texas Heights Drive
Kalamazoo, MI 49009
Sportfishing Charters for King Salmon, Coho Salmon, Brown Trout, Lake Trout & Skamania Steelhead. Fishing Season March through October. 2005 Charter Limit Catch Ratio over 90%.
---
Double Trouble Sportfishing Charters
Jason Soave
St Joseph, Ludington, & Monroe, Michigan USA
Walleye, Yellow Perch, King Salmon, Coho Salmon, Lake Trout, Steelhead Trout, Brown Trout
6123 Kennedy Rd
Munith, MI 49259
Phone Number (517) 376-0935

captjason@fishdoubletrouble.com

Double Trouble Sportfishing charters Great Lakes fishing trips at affordable prices from Lake Erie and Lake Michigan.
---
River Rat Dog
Doug Buehler
Muskegon, Manistee, St Joe
Steelhead, Salmon, Small mouth Bass, Trout
7855 Laingsburg,
Laingsburg Mi 48848
Phone: (517) 651 2616
dougb@riverratdog.com

River fishing at its best, Fishing for Steelhead,
Salmon, Trout, Small mouth Bass. Fish from
our Jet Boat or Drift Boat. Fly Fishing ,
Spinning or Plugging We fish all year !The Winter
fishing is Beautiful. Join Us On the river and relax
---
---
Return To:
Fishin.com
My Mistress Charters.com
Mel LaFrance
Lake Michigan
We target chinook salmon, Coho salmon, Steel head, Brown trout and Lake trout
143 Anchors Way
St Joseph, Mi 49093
Phone: 269-279-9718
WE take you fishing on a 30ft Sea-Ray with plenty of room for 6 passengers We are full time out of beautiful St.Joseph Mi from April 1st thru Mid Oct.
---
Sea Hawk Sportfishing Charters
Capt. Russ Clark
Port of St. Joseph, Michigan, Lake Michigan and the St. Joe River.
Salmon, Steelhead, Trout & Walleye
Phone: office269 429 6110
Phone cell: 269 208 3923
Year round-full time sportfishing charter service on Lake Michigan & St. Joseph River out of St. Joseph, MI. Twenty-fifth year in operation!!! All bait,tackle & fish cleaning included.
---
Seldom Idle Charters
Captain Jerry Boguth
Port: St. Joseph, Lake Michigan , MI
Salmon, Steelhead, Brown Trout,
Lake Trout and Coho
552 W. Chicago St. #14
Coldwater, MI 49036
1-800-236-8253
jboguth@charter.net
---
St. Joe Mi. Hotel Registration
---
Return To

FGHP.com On Facebook
Follow us, for special
packages, and Trip Information
Articles, Pictures and Fishing Tips.