North Carolina Fishing Links Page Links to State Agencies, Regulations, Weather, and Tourism Information.

Saltwater Direction Charts for North Carolina


Official CPR Taxidermist of FGHP.com
American Fish Taxidermy
My 5 Lb. Smallmouth will Live On..On my wall and in the lake till someone else catches it again.

Striketech Reels
The Offset Makes the Difference. Great Reels for Guides

Dramatic to Funny A great book about fishing.
Capt. Clarence Munden
Atlantic Ocean,Pamlico Sound,Albemarle Sound,
Croatan Sound
Trout, flounder, Bluefish, Spanish Mackeral,
Stripers, Cobia, Spot, Croakers, Sharks, and more
1815 Bay Dr.
Kill Devil Hills, NC 27948
Phone: 252-339-7519(cell)
252-441 8035(home)

Click on Pic for larger version
fullmooncharters@hotmail.com
Inshore, sound and inlet light tackle charter
fishing on the OUter Banks of NC.Half day thru
full day trips....
---
WEST WIND CHARTERS

Captain Olan West
GULFSTREAM FISHING IN OUTER BANKS
MARLIN, SAILFISH, TUNA, DOLPHIN,
WAHOO, STRIPERS
1720 Soiux St
KILL DEVIL HILLS, NC 27948
Phone: 252-423-1162
olan@outerbanksdeepseafishing.com
Fishing out of Oregon Inlet, NC. Custom 57' with spacious salon, A/C, heat, with Shimano tackle. From serious anglers to new beginners-call today!
---
GIT-R-DONE Sportfishing
Capt. Trick Standing

Ocean waters of Virginia and North Carolina
All offshore species-tunas, dolphin, wahoo and billfish
524 Winston-Salem Ave.
Va. Beach,VA. 23451
Phone:757-409-4100
tstanding@aol.com

Captain Trick Standing grew up fishing the local waters of Virginia and North Carolina. For over 35 years he has crewed and guided parties to some incredible fishing off the Virginia and Carolina Capes
---
Anchorage House Bed and Breakfast
and Fishing Guide Service
Shawn Mooring
Surf Zone around Fort Macon State Park
Shackelford Island.
Bluefish, Flounder, Pompano, Reddrum,
Redfish Speckled Ttrout.
211 Turner Street, Beaufort
NC 28516 (800) 934-9968 or
(252)342-9030
anchoragehouse@ec.rr.com
Provide lodging and fishing guide service packages for the Crystal Coast area. Specialize in fly-fishing guide service for Crystal Coast and fly-tying classes
---
Twister Charters
Capt. Patrick Bryant
Alantic, Gulf Stream
King, Tuna, Shark, Black Bass, and more.
Phone #::(910) 540-1743
Make your vacation a memorable event with our charter fishing packages! Lady anglers and children are welcome! Book a charter with Captain Bryant! We will strive to make your charter fishing adventure exciting and productive!
---
Flyfish North Carolina

Capt Gordon Churchill
Roanoke River, Cape Lookout,
Harker's Island, Morehead City, NC
Striped Bass, Bonito, Redfish,
False Albacore, Dolphin, Bluefin Tuna
Hwy 24
Newport, NC
Phone: 252-726-5667
Fly and light tackle fishing on the Crystal Coast of North Carolina and the Roanoke River striper run.
---
Cape Fear Sportsman Guide Service
Tom Morketter guide/owner
Roanoke River, NC Striper and Shad
Cape Lookout, NC False Albacore
Topsail Island, NC Area Blues,
Redfish, Flounder,
Jordan Lake, NC Bass and Crappie
2770 Breezewood Ave
Fayetteville NC28303
Phone: 910-484-2532
fax 484-7515
cfflyfish@aol.com
---
---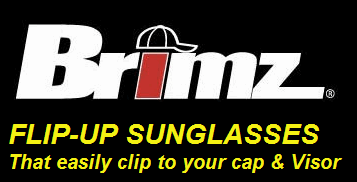 Crystal Coast Adventures
DBA Tightline Flyfishing Co.

Capt. Dean Lamont
Flyfishing and Light Tackle
Cape Lookout area, Crystal Coast &
Roanoke River
False Albacore, Redfish, Bontio, Striped Bass, Speckled and Gray Trout (Weakfish), Dolphin, Spanish & King Mackerel, Shad, Flounder
PO Box 5172
Emerald Isle, N.C. 28594
Phone: 252-354-8486

Click on Pic for larger version
thelamonts@mail.clis.com
---
Spec Fever Guide Service
Capt Gary Dubiel
Lower Neuse River, Pamlico Sound, Cape
Lookout, and Roanoke
River with
light tackle and fly
Spotted seatrout, red drum, flounder,
striped bass, tarpon, spanish mackeral,
false albacore, weakfish, and largemouth bass.
PO Box 1029
Oriental, NC 28571
Phone: 252-249-1520
See Gary's Fishing Report on
captgary@specfever.com
---
AquaMan Sportfishing Charters
Capt. Nolan Agner
Chesapeake Bay, Atlantic Ocean in Virginia Beach and North Carolina
Offshore: Tuna, Dolphin, Marlin, Wahoo, Amberjack and Bluefish
Inshore: Spadefish, Rockfish (striped bass)Bluefish, Mackerel, Black Sea Bass, Tog, Sheepshead, Black and Red Drum, Cobia, Flounder, Spot, Trout and Croaker
.

712 Bowling Green Ct.,
Va Beach, VA 23452

308 Mediterranean Ave.,
Va Beach VA 23451
Phone: 757.200.0200
nolan@fishaquaman.com

"Best Price In Town" and "We Will Catch Fish"! We provide everything you need for fishing. Come have a great time!
---
LOOKOUT CHARTERS
Capt.Mike Dennis
Carolina Beach,N.C. home, Morehead City,N.C to Southport,N.C. Grouper, Snapper , King Mackerel, Spanish Mackerel Dolphin,Tuna,Wahoo
210 Peninsula Drive
Carolina Beach,N.C. 28428
Phone: 910-458-1307
Home: 910-619-0928 Cell
Capt.Mike@charter.net Fishing out of Carolina Beach,N.C.,Capt.Mike offers outstanding charters for grouper, snapper. Half day spanish mackerel charters for family fun,lots of action!
---
STAND'N DOWN CHARTERS

Captain Keith Logan
HOLDEN BEACH NORTH CAROLINA
Tuna, Wahoo, Mahi-Mahi, Billfish, King Mackerel, Spanish Mackerel and Sharks. We also bottom fish for Grouper, Snapper, Sea Bass and other desirable species. Giant Bluefin Tuna Trips November 15 thru January!
Phone Number 910-846-2422
standndowncharters@yahoo.com

Located in Holden Beach NC. We offer quarter-day, half-day, three-quarter day, full-day near shore, full-day offshore and Gulf stream fishing trips. We use LIVE BAIT and target Tuna, Wahoo, Mahi-Mahi, Billfish, King Mackerel, Spanish Mackerel and Sharks. We also bottom fish for Grouper, Snapper, Sea Bass and other desirable species. Stand N Down Charters also offers Giant Bluefin Tuna Trips November 15 thru January!
---
Dudley's Guiding Services

Striper, Trout, Flounder,
Red Drum, Flounder Gigging
Specializing in taking small parties
out on fishing excursions in the
Nagshead NC and surrounding waters
Phone: 252-475-1555
captdudley@nagsheadfishing.com
---
Crystal Coast Flyfishing &
Dean's Nushagak King Camp
Capt. Dean Richards
NORTH CAROLINA Cape Lookout,
Beaufort-Morehead City-Atlantic Beach,
Roanoke River.
COSTA RICA Quapos & Jaco
(Pacific Coast)
ALASKA June thru August, Nushagak River
(Bristol Bay), Susitna River drainage.
North Carolina; Albacore, Stripe Bass ,
Shad, Dolphin (Mahi-Mahi, Dorado),
Alaska; King, Silver, Pink & Chinook
Chum Salmon. Rainbows and Dolly Varden.
Costa Rica; Sail Fish, Marlin and Dorado

3102 Hester Rd
Creedmoor, NC 27522
ecanglers@aol.com
June-August We fish Alaska. September-June
we fish the NC Coast and Costa Rica.
---
---
 
Return to:

FGHP.com On Facebook
Watch FGHP.com on FB for Discounts and Special Fishing Trips

Mirro Lure



Lazer Eye Z Pop
The Best Reel for
Heavy Duty
Casting Available.


The Top Bass Casting
Reel on the Tourney
Circuit. Tough and Durable

With Moon Phases
I own one and I LOVE IT!
Jim Dicken owner FGHP.com