FGHP.com On Facebook
Follow us, for special packages, and Trip Information
Informational Links
Angler's Radio - Online Radio Shows of Interest to all Fishermen
---
New Jersey Freshwater Guides
New Jersey Saltwater Charters
New Jersey Hunting Guides

New Jersey State Agencies
Fishing Regulations
Fish, Game & Wildlife
Fishing License Purchase Online

Federal Agencies
NOAA Tidal Information for NJ
Delaware River tide, wind, temp, and pressure trends @ Burlington
Real-Time Water Data for NJ
Real-Time Water Data for PA

Fishing Information
Striper Cam Views of New Jersey Fishing Waters

Weather Links
New Jersey / Doppler Radar / Forecast / Alerts /
National Weather
NOAA Coastal Buoys / Links Through Striper Cam NJ
Coastal Water Temperatures
Local Radars.. Click on NOAA Link through Striper Cam.

New Jersey Specific Search Engines
New Jersey Visitors Network -What to do,
where to eat , shop, stay and more, organized
geographically and by topic. Hotel and Motel Info.
New Jersey Adventure Vacation Spots
Mels Place / Directory of Saltwater & Deepsea Sites
New Jersey 48 plus 2 State Directory

Communications Venues
New England Sportsman
Outdoor Information and News

Tourism Information
111 Travel Directory (Triple 1.com)Click Here


for New Jersey Info Featuring Bed & Breakfast inns,
Hostels, Vacation Rentals, Discount Hotels, Airfares,
Budget Car Rentals, Cruises, and Travel Tips
---
Commercial Links
---

State by State Outdoor Activity Directory
Articles
ARTICLE: Fishing New Jersey's Union Lake
Catch Photograph and Release How to Get that
Replica Mount as Lifelike as possible.
A Fishing Guides Work is Never Done
From Fishin.com
From Bass On Hook.com
Articles from Outdoorcentral.com
Hot Freshwater Fishing in Florida in July & August!
Lake Okeechobee is producing 40 pound Tourney
Stringers in July and August. Read about our trip.
Boat Loans
Boat Loans & Boat Insurance BoatUS.com
BESTBOATLOANS.com Check This Out
Fishing Accessories
Stocker Wobbler - Live Bait Trolling Rigs
Pro-Soft Bait Glue
FGHP Logo Store Get your FGHP Logo
Hats, T-shirts and Logo Clothing here and
support the guides listed here.
Big Bag Baits Great Baits at a Super Price
Flatbellies Lures - Hand Poured Plastics
Our Favorite Fishing Scent Carolina Lunker Sauce
Garlic, Menhadden Shad, Crawfish, Gizzard Shad
Our Favorite Custom Rod Builder
Delta V Custom Rods
Fishing Reels

The Calais Shimano Stradic Shimano Symetre
Click on a Fishing Reel to Purchase one of these FGHP.com Recommended Reels
Guides and Charters
New Jersey Freshwater Guides
New Jersey Saltwater Charters
New Jersey Hunting Guides
Hiking in New Jersey
Harriman Hikers- A North NJ Singles Hiking Club
Hotels
New England Visitors Network -What to do,
where to eat , shop, stay and more, organized
geographically and by topic. Hotel and Motel Info

Pick a City for a list of Hotels for New Jersey
Lodges

Marina's
Motels
New Jersey Outdoor Association Message

Chair, NJOA

Grassroots
is defined as the involvement of common citizens in an issue or campaign. Recently a New Jersey state senator stressed to me that most elected officials would prefer the backing of grassroots organizations to those that only offer campaign funding. The reason is that there is a direct correlation between grassroots efforts and VOTES; the correlation is not as direct between money and votes.
In 2007, outdoorsmen and outdoorswomen proved the senator correct. We united and voted Senator Karcher and Assemblyman Panter out of office. These two animal rights activists sponsored hostile legislation that might have ended freshwater fishing, hunting and trapping in NJ. Our unification sent a powerful and costly message to politicians who spent nearly $6 million on the Karcher/Panter campaign but lost to opponents spending only $1 million. The 6 to 1 spending deficit was overcome by the power of grassroots voters.
The ability of outdoorsmen and outdoorswomen to influence Trenton lies within each of us. There are 600,000 anglers, hunters and trappers in New Jersey and as a voting bloc, our numbers are three times greater than that of one of the most powerful lobbying groups in the state - the New Jersey Education Association.

Our success in advancing our interests is as simple as each of us making a one-minute phone call to a legislator or sending an email. You can imagine the leverage that 600,000 involved constituents would have with a legislator. Visit our website to learn more about contacting your legislator: www.njoutdooralliance.org.
The NJOA will continue to be the voice of outdoor-minded individuals. We now have 30 representatives personally introducing the NJOA to 120 legislators. We have a council of 15 accomplished sportsmen, sportswomen and conservationists. We also plan to have a full time lobbyist in Trenton in the near future.
Perhaps your first step toward your involvement in the political process will be to assist us by providing much needed financial support. Display the "grassroots" decal we provide (for a $25.00 sponsor) prominently to let others know of your involvement in the political process and the New Jersey Outdoor Alliance. But remember, the most important step is exercising your right to vote.
Good angling, hunting and trapping
Anthony P. Mauro, Sr
Chair, NJOA
Saltwater Fishing Gear

Big Drink Gear Saltwater Fishing Tackle
American Made Saltwater Fishing Gear -
Guaranteed for life. Pole Holders, Rod Riggers and other gimbal mounted accessories.
Mikes Custom Taxidermy
Mikes Custom Taxidermy Sporting Moments
Fishing Videos

32 Inch Walleye Being Caught - Lake Record Walleye

FGHP.com On Facebook
Follow us, for special
packages, and Trip Information
Articles, Pictures and Fishing Tips.
Link Partners.. These Sites Link to us for Information on Guides, and we link to them for information for our Fishermen.
Books on Fishing
Gone Fishin :
The 100 Best Spots
in New Jersey.
A great book for anyone who fishes
the Garden State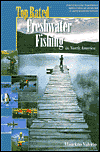 Top Rated Freshwater Fishing
in North America

Topo Maps for the entire state.
Find that out of the way fishing or hunting spot

Roboworm Straight Worm - 7" - 8 pack - Ehrler's Edge

Take Your Alaska Vacation. Catch Red Salmon, King Salmon, Silver Salmon and in 2012 a Big run of Pinks in August. Alaska Discount Vacations

Check out the Striketech Spinning Reel hauling in this 10 Pound Rainbow Trout. Strike Tech Spinning Reels the Offset makes a difference