FGHP.com On Facebook
Follow us, for special packages, and Trip Information

Click the banner to order

Gold Cup Fly Reels
& spare spools
Jim Hanley's Charters
Jim Hanley

Lake Erie, Upper Niagara River
Smallmouth, walleye, musky, perch and steelhead
355 Roat Drive
Angola NY 14006
Phone: 716 316 3567
jimhanleyfishing@yahoo.com

Celebrating 35 guiding & 31 years in sports broadcasting!
---
Northeast FlyFishing Guide Service
Walt Geryk
Fish the fresh waters of Upstate New York
to the Berkshires of Massachussets, through
the Quabbin Reservoir watershed and
to the salty shores of Cape Cod.
"World Class", Salmon, Steelhead,
Trout and Striper Flyfishing in the Northeast.
Salmon, Steelhead, Trout, Striped Bass
38 Elm Street
Hatfield, MA 01038
Phone: 1-413-247-5579
Cell: 1-413-575-5421
walt@neffguide.com
ORVIS ENDORSED GUIDE
Have Orvis Endorsed Flyfishing Guide, Walt Geryk,
be your host for professional how-to, where-to guiding
in The Salmon River, Sandy Creek and Oak Orchard Region of
Upstate New York. To exciting Trout and Striper fishing in Western
Massachusetts and Cape Cod. Pick the season and your quarry then
prepare yourself for a fly fishing experience of a lifetime and become
a better flyfisher by day's end!
Click Here for a list of Great Articles by Walt Geryk
---
Salmon River Driftboat Guide
Tony Giulisano
Salmon River, Lake Ontario, Local Lakes and streams
Salmon, Steelhead, Brown Trout, Bass, Crappie, Walleye
Phone: (315)885-8092

Tony Guiding Jim Dicken Owner of FGHP.com
Tony is a top notch guide, who can put you on the trophy of a lifetime. I have caught my life best King Salmon, Steelhead and Brown Trout fishing with Tony and under his instruction. He can fish with Fly, Center Pin, Spey, or spinning gear equally well and will teach you the best techniques for the Salmon River.
---
Salmon River Guide
Shane Thomas
Oneida lake, Lake Ontario & all tributaries
including Salmon River, Oswego River, Black River.
Salmon, Steelhead, Walleye, Brown Trout, Bass & Pike.
Shane Thomas
1354 county rte 48 Pulaski NY 13083
Phone: 315-298-4530
info@theriverguide.com
16 years experience driftboat / charter boat guiding for fly fishing, spin fishing or trolling. enjoy a float trip on the Salmon River, fishing and learning our techniques.
---
BRAUNS OUTDOORS BASS CHARTERS -BUFFALO N.Y
CAPTAIN TIM BRAUN
Lake Erie, Lake Ontario and the Niagara River
SMALLMOUTH BASS AND LARGEMOUTH BASS
Phone:716 837 5649
Cell: 716 860 5564
391 Harrison
Buffalo NY 14223
bigbasstmb@roadrunner.com

FISH WITH CAPTAIN TIM BRAUN ON LAKE ERIE FOR TROPHY SMALLMOUTH BASS IN BUFFALO N.Y.TIM HAS TWENTY FIVE YEARS OFF EXPERIENCE CATCHING AND LOCATING GIANT SMALLMOUTH BASS.
---
Lots a Limits Charters & Guide Service
Tim Meador
Henderson Harbor, New York
Lake Ontario, Salmon River, Nortwestern Rivers and lakes
Fish Species to catch Salmon,Steelhead,Walleyes, Brown Trout, Lake Trout, Bass, Northern Pike
P.O. Box 423
Henderson Harbor, 13651
Phone Number 315-938-5518
tim@lotsalimits.com

I have owned and operated my business for over 14 years
---
Draper Sportfishing
Capt. Jeff Draper
Lake Erie, Niagara River
Bass, Salmon, Steelhead, Browns, Lake Trout, Musky and Perch
Phone : 716-479-2634
3302 Love rd.
Grand Island, NY 14072
Jeff@niagaraguides.com

Fish the mighty Niagara River and Lake Ontario for trophy King Salmon, Steelhead, Browns,and Lake Trout. Or try Lake Erie for some world class Smallmouth Bass fishing!
---
Victory Outdoor Sports
Kurt Schultz
Victory, New York
18 miles from Oswego and the world famous Salmon River
Salmon, Steelhead, Brown Trout, Domestic Rainbow Trout
Phone: 845-399-5453
kurt@fishvictory.com

Victory Outdoor Sports is a fishing Outfitter located in Victory, New York. Expert guide services to all who enjoy fishing in the Lake Ontario Region.
---
Good fishing close to New York City : a...
guide to the great close-to-home angling of the metropolitan
region by Jim Capossela
---
Niagara River Guide Service
Capt. John V. DeLorenzo
Niagara River, Lake Ontario
Brown Trout, Steelhead, Largemouth
Smallmouth, Walleye and Muskie
2493 Michigan Ave
Niagara Falls, New York 14305
Home Phone: 716-297-9424

Take Your Alaska Vacation. Catch Red Salmon, King Salmon, Silver Salmon and in 2012 a Big run of Pinks in August. Alaska Discount Vacations

Check out the Striketech Spinning Reel hauling in this 10 Pound Rainbow Trout. Strike Tech Spinning Reels the Offset makes a difference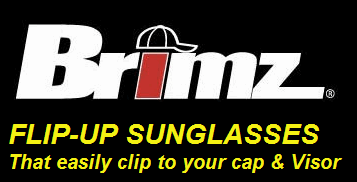 Upstate Guide Service
Capt. Mike Crawford
Adirondacks
Trout, splake, bass, northern pike, walleye, yellow perch and panfish
3961 Depot Road Auburn, New York
Phone: 315-283-8871
mike@upstateguideservice.com
Upstate Guide Service provides fully outfitted and guided trips into the interior lakes and ponds of the Adirondacks. Stunning North Country landscapes, good friends, nice fish and traditional Adirondack guiding make these trips a memorable experience. Fly fishing and light spin fishing for native brook trout, lake trout, splake, bass, northern pike, walleye, yellow perch, and panfish.
Hearty meals prepared at camp and all necessary equipment provided. Learn the art of low-impact camping, backcountry travel skills, and effective fishing methods while camping and relaxing in the Adirondack Mountains. Upstate Guide Service is a NYSDEC licensed guide and outfitter with 25 years' experience.
Wilderness Education Association Certified Outdoor Leader, American Red Cross Certified
References available.
---
Jerry's Sport Fish'n Charters
& Guide Service
Capt. Jerry Sharrow
Lake Ontario,NY and its tributaries.
Pulaski to Henderson Harbor.
Coho, Chinook,& Atlantic Salmon,
Brown Trout, Lake
Trout, Steelhead, Walleye,
Northern Pike, Fresh Water Drum.
P.O.Box 354, Pulaski, NY 13142
Phone: 315-387-3182
Toll Free: 1-888-563-4624

jerrysfishn@frontiernet.net
Capt. Guarantees Fish or next trip is Free. Also offers affordable charter packages, with lodging. Full time captain and mate. "Free brochures".
---

Zebco 33 Lady / Authentic Rod and Reel Spincast Combo

Crosman 760 Pink Air Rifle Starter Kit
---
DreamCatcher Guide Service
Richard Miick
Oneida Lake, Lake Ontario & its tributaries
including the Oswego River, Black River &
the world famous Salmon River in Pulaski,
New York.
Salmon, Steelhead, Brown Trout,
Walleye, Bass & Pike
247 Hadley Road
Sandy Creek, NY 13145
Phone: 315-387-5920
info@trophydreamcatcher.com
Many years of guiding experience while providing
an excellent lesson on how to catch any of these
amazing fish! Drift boat or bank trips available.
---
Ace Charters
Capt. Jimmy Samia
Lake Ontario fishing out of Wilson,Ny to Oswego,NY
King Salmon,Coho Salmon,Lake trout,Brown trout,Steelhead, and Atlantic salmon
Phone: 413-664-4636
244 Walnut St.
North Adams, NY 01247
acecharters@roadrunner.com
Fish aboard a 2009 28ft Baha Cruiser hard top for Trout and salmon on Lake Ontario. We fish the spring out of Wilson,NY and follow the fish to Oswego for late summer and fall. All tackle provided. All quality rods and reels.
---
C-Sick Sportfishing Charters
Captain Lance Casselmon
Oswego Marina, Oswego,NY
King, Coho,and Atlantic salmon, Steelhead, Brown Trout, and Lake Trout
Phone Number 315-682-0934
3827 Sweet Road
Jamesville, NY, 13078
lance@csickcharters.com

C-Sick Sportfishing Charters begins in early April chasing large numbers of hungry browns.Salmon, Browns, Steelhead,You never know what you'll catch from Lake Ontario. A World Class Fishery!
---
"The Bass Coach"
Roger Lee Brown
Lake Champlain & Lake George
Bass (Largemouth & Smallmouth)
Route-1,
Box-65, Pearl Street,
Crown Point, NY 12928
Phone: (518) 597-4240
rlbrown@capital.net
---
Fishing the Finger Lakes Guide Service
Jonathan Evans
Canandaigua, Cayuga, Keuka
and Seneca Lakes
Large and Small Mouth Bass
207 Wisteria Way
Horseheads, NY.14845
Phone: [607] 739-9123
fishonjon@hotmail.com
I have over 25 years of experience bass fishing in the Finger Lakes. Enjoy fishing for both large and smallmouth bass from a fully rigged bass boat, while learning the many techniqes use in catching them. Half and full day trips are available.
---
Fann-Tastic Fishing
Capt. Mark Fann / Capt. Brenda Fann
St. Lawrence River and Lake Ontario
Largemouth bass, Smallmouth bass,
Northern Pike and Walleye
P.O. Box 33
Clayton, NY 13624
Phone: 315-686-2315
954-661-6911
captmarkfann@aol.com
In New York June - September
---
MY DREAM CHARTERS
CAPT.MARTIN J. RUK
FINGER LAKES REGION KEUKA LAKE
TROPHY TROUT, LAKERS,BROWNS,
RAINBOWS, ALSO LANDLOCK
SALMON,AND BASS.
40 STARNER RD.
DANVILLE, PA. 17821
PHONE:570-437-2756

VRUK1@HOTMAIL.COM
TROPHY TROUT FISHING ON BEAUTIFUL KEUKA LAKE, N.Y. MANY CHARTER PACKAGES TO CHOSE FROM. LODGING
AVAILABLE. FISHING FROM FULLY EQUIPPED 25' PENN YAN FISHING BOAT.
---
Jerry Hadden's Guide Service
Fly Fishing Guide Service.
Fly fish the upper Delaware
river with fly fishing
guide Jerry Hadden.
Fly Fishing, float trips, and wade
trips for wild trout.
Capt. Jerry Hadden, (Lic #2185)
33 East River Street,
Susquehanna, PA 18847
Phone: 570-853-4048

fly@jerryhadden.com
---
Horseheads Area Hotels and Motels
---
New York Topographic Maps Click Here
Buy them here and support FGHP.com
Return to: Fishin.com
The Fishing Home Page

Return To:
New York Visitors Network
Land of Little Rivers : A Story in...
Photos of Catskill Fly Fishing

New York Fly Fishing Guide - A great
book on trout streams, resources, flies, &
species in NY.
New York Fishing Links - Links to Regulations, licensing, weather, and Local Businesses like Tackle, Hotels, Motels, Taxidermy and Realestate
Fishing Hot Spots Topo Maps for New York

Fishing Maps
Fish Kill NY Hotels
Fishing Directories

Dramatic to Funny A great book about fishing.
Port Ontario
Tackle Shop
Port Ontario Tackle Shop is a family owned and operated business located in the heart of Salmon Country in upstate NY, Pulaski to be exact (40 miles north of Syracuse, NY).

New York Hunting

Striketech Reels
The Offset Makes the Difference. Great Reels for Guides

Less Expensive than the Calias, but excellent Quality and affordable.