North Carolina Fishing Links Page Links to State Agencies, Regulations, Weather, and Tourism Information.

North Carolina - Order FREE Travel Brochure!

North Carolina Fishing Book Store
Lake Norman Fishing Reports

North Carolina Hotels -
Concord Area Hotels

North Carolina Hunting

Anything North Carolina Anything North Carolina is your online resource to find the best places to enjoy the fantastic North Carolina outdoors no matter what the season.



With Moon Phases
I own one and I LOVE IT!
Jim Dicken owner FGHP.com
ProAm Guide Service
Drew Montgomery
Lake Norman
Largemouth & Spotted Bass
3664 Delling Downs Drive
Denver, NC
Phone: 704-491-8719
ProAm Guide Service specializes in
providing entertaining and educational
fishing trips in pursuit of Largemouth &
Spotted Bass on Lake Norman
---
Morrow Guide Service
John Morrow
Lake Norman, Hickory Lake,
NC Also does escorted trips from Tenn to Carolina coast
Striper, Catfish, Crappie, Large Mouth, Perch
Phone: 704 491 8787

Morrow Guide Service on Lake Norman in North Carol - Watch more free videos
john@morrowguide.com
John has been guiding on Lake Norman since he was 15, his favorite target are Striper with live bait, John also has Catfish and other trips available.
---
Lake Norman Bass Fishing
Ken Wright
Lake Norman, Lake Wylie
Largemouth and Spotted Bass
6548 Wingate Hill Road
Denver, NC
Phone: 704-309-6952
lakenormanbassfishing@yahoo.com

Lake Norman Bass Fishing offers guide trips for all levels of fishermen; from novice to tournament-level anglers. Specializing in Largemouth and Spotted Bass.
---
Return to: Fishin.com

Lake Norman Ventures, Inc
Gus Gustafson
Lake Norman
Full time Professional Striper-Fishing guide on
Phone: 704 896 1704
---
Fishing with Mac
Mac Byrum;
Lake Norman, NC;
Catfish
7435 Pine Ridge Road
Denver, NC, 28037
Phone: 704-483-4906
---
Chunkers Central Carolina
Buddy Parks
Falls, Jordan, S. Harris, Buggs
Island, Hickory, High\Rock, Badin, Tuckertown,
Tillery, Norman, Lookout Shoals
Bass, Crappie, Stripers
300 Ryan Patrick Lane
Lewisville, NC 27023
Phone: 336 414-4648
buddyparks43@yahoo.com

Expereinced guide for lakes in central Carolina, over 40 years experience. Professional tournament grade tackle provided. Transportation service available from most area towns.
---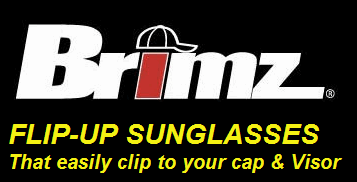 FGHP.com On Facebook
Follow us, for special
packages, and Trip Information
Articles, Pictures and Fishing Tips.