North Carolina Fishing Links PageLinks to State Agencies, Regulations, Weather, and Tourism Information.
North Carolina - Order FREE Travel Brochure!
Roanoke Rapids Hotels

Christmas is Coming..
Any Gift You Want Delivered to YOUR Door.


Anything North Carolina Anything North Carolina is your online resource to find the best places to enjoy the fantastic North Carolina outdoors no matter what the season.
North Carolina Fishing Book Store Books From the Staff of FGHP.com
]
Carolina Sportsman
Bobby Phillips
Roanoke River
Weldon and Gaston areas
Striped Bass, Hickory Shad,
Herring and Largemouth Bass
279 Gardner Dr,
Roanoke Rapids, NC
Phone: 252-536-8001
bobby_phillips400@Yahoo.com

Fishing and Hunting Guide Service offering
an exciting and memorable experience that
will keep you coming back year after year.
Reserve your spot today! Deer, Turkey and
Rabbit Hunting Available.
---
Crystal Coast Adventures
DBA Tightline Flyfishing Co.
Capt. Dean Lamont
Flyfishing and Light Tackle
Cape Lookout area, Crystal Coast &
Roanoke River
False Albacore, Redfish, Bontio,
Striped Bass, Speckled and Gray Trout
(Weakfish), Dolphin, Spanish &
King Mackerel, Shad, Flounder
PO Box 5172
Emerald Isle, N.C. 28594
Phone: 252-354-8486
thelamonts@mail.clis.com
---
Return to: Fishin.com
Tight Lines
Richard Lee
Raonoke River Around Weldon
Roanoke Rapids
Stripers & Hickory Shad
107 Hall Street
Roanoke Rapids, NC, 27870
Phone: 252-532-3294
cell is 252-532-3294.
Come enjoy some of the best fishing on the east coast in the Roanoke River for the spring striper run.
I supply everything you need , all you need is a NC fishing license. Half and whole days available. Service also includes great rates . so come get a tight line with tight lines.
---
Deep Creek Guide Service
Brian Davis
Lake Gaston and Roanoke River area
Weldon Area
Striped Bass, or Rockfish,
378 Davie School Road
Phone: 252-678-3645
guideservice@deepcreekcamo.com
When fishing season is in full swing, you'll fish for striped bass/rockfish, bass, bream/crappie, and walleye, while we guide you along the scenic Roanoke River or beautiful Lake Gaston. We have all the gear you need for the catch of a lifetime. Bring your own gear and fish one day or continue your trip up to five exciting days.
---
Carolina Bass Series Guide Service
Jim Overstreet
Lakes & Rivers in Central & Eastern NC
Kerr (Buggs Island), Falls Lake, Jordan, Shearen Harris, Hyco, Mayo, Roanoke River and Weldon during spring shad and striper runs, Lake Gaston..
Largemouth Bass / Stripers / Crappie / White Bass / Catfish
206 West F Street
Butner North Carolina 27509
Phone: 919-575-9577
carolinabassseries@verizon.net
Multi species guide service. Beginner to advanced, Entertaining & Educational, Lakes & Rivers in Central & Eastern NC, Artificial & live bait. Over 25 years fishing
---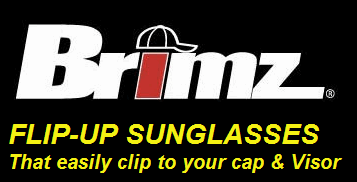 FGHP.com On Facebook
Follow us, for special
packages, and Trip Information
Articles, Pictures and Fishing Tips.