Ontario - Order FREE Travel Brochure!
Ontario Bed and Breakfasts Map

Fort Frances Fishing and Hunting Store
Wildlife Crime Stoppers/
Report a Poacher
Fishing Regulations Download

Tackle Store in Fort Frances on the way to Green Island
Rainy Lake Sports and Tackle
Information on Rainy Lake as well as the tackle and permits you need.
Article Canadian Shore Lunch
Ontario Lake Superior Resources Superior Trails
What to do and where to go in the Lake Superior Area. Information on Ontario, Minnesota, Wisconsin, and U.P. Of Michigan
Shimano " Calais" Click on Fishing Reel to Purchase one of these FGHP.com Recommended Reels. Pricey, but they last forever and are the toughest reels made for shallow saltwater fishing for Redfish, Trout, Flounder and other Sport Species.
Green Island Lodge
East Lake Manitou Fly In Lodge
Smallmouth, Largemouth, Musky, Pike, Lake Trout,
Whitefish, Walleye.
P.O. Box 668
Fort Frances, ON P9A3M9
Summer Ph/Fax: 1-204-480-0905
Satellite Phone to the Lodge
Winter and Office Phone:1-866-707-7637
Rusty Myers Fly In Service

NOW with Wireless Internet at the Lodge.
Video From Green Island Lodge Fishing Trip
31 Inch Walleye Caught within site of the lodge.
Approximate weight 14 pounds. Walleye are not numerous in this lake.. in fact they are RARE! Do NOT Expect to catch walleye as they are Catch and Release ONLY on this lake.


info@greenislandlodge.com
Voted Best Fly In for Muskie. Great Food, Great Guides, Great Staff make this lodge one of the best.. but the fishing makes it a Legend. 50 Inch Muskie are a distinct possibility here with several fish in the 60 inch range seen by professional Muskie Fishermen. Smallmouth Bass are fat and numerous on this Canadian Shield Lake.
Green Island Lodge Smallmouth Article

Jim Dicken Owner FGHP.com
---
L
ECUYER'S TRU-TAIL LODGE
DAN LECUYER
LAKE OF THE WOODS
BASS, WALLEYE, MUSKY,
NORTHERN PIKE, TROUT,
CRAPPIE, PERCH
WE ALSO OFFER EXCEPTIONAL
GUIDED HUNTS FOR BIG GAME
and WATERFOWL
P.O. BOX 55 NESTOR FALLS
ONTARIO CANADA POX 1KO
---
(Red Lake) Ltd.
Fly-in fishing within 60 miles of Red Lake
Walleye, Northern Pike, White perch
Box 184, Red Lake,
Ontario, Canada P0V 2M0
Phone: 1-800-445-4624
Celebrating our 40th year of fantastic fly-in fishing and hunting trips, we are located in the heart of Northwest Ontario. Come stay with us!
---
Zup's Fishing Resort and Canoe Rental
Native Guides
On Lac LaCroix
Lake Trout, Smallmouth, Pike, Walleye, Rainbow Trout, Lake Sturgeon, Crappie and Largemouth Bass
H.C. 3 Box 80
Crane Lake, Minnesota 55725
Phone: 807-485-2492
Fax: 807-485-2491
info@zupsresort.com
---
Can Am Charters
Rick Verbeem
Canada, located in the Belleriver Marina
Lake St claire
Muskie, Walleye, Trout, Bass
Phone Number 519-562-6340
guide4u@sympatico.ca

Muskie Fishing, in the Best Muskie lake in the world. Double headers, thirty pounders multiple fish, common here on lake st clair with Can Am charters.
---
Canada Outfitters
Kenora, Northwest Ontario,
Walleye, Smallmouth Bass,
Northern Pike, Lake Trout
Phone: 807-548-7654
Canada Outfitters
P.O. Box 572
Kenora, ONT. Canada
---
On The Water Fishing Adventures
Ken Puddicombe
Lake Simcoe, Trent Severn Waterway
Smallmouth / Largemouth Bass
Northern Pike / Perch
202 Melbourne Drive
Bradford Ontario
L3Z 2Y8
Phone: (905) 775-0819

ken.puddicombe@sympatico.ca
---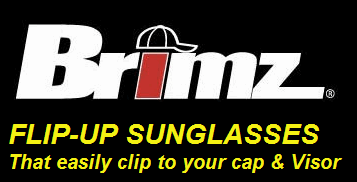 A
ll Canadian Fly-In Lodge & Outposts at Kesagami
Trophy Pike and Walleye
Ontario fly-in fishing, premier 4-star wilderness
fly-in lodge, 1000 trophy pike each season,
walleye bonanza, 20 fly-in Outpost camps,
Canadian record catch & release pike caught here,
Kesagami watershed, aircharter, wilderness
protected zone, exclusive access, Ontario moose
hunting.
---
Bear Lake Wilderness Camp
Bill Drane Owner
Fish 20 Surrounding lakes for
Smallmouth Bass, Largemouth Bass, Walleye,
Northern Pike, Lake Trout, Bluegill & Perch.
Also Hunting for Bear, Wolf , and Upland Fowl
PO Box 5262, Espanola,
Ontario P5E 1S3
Phone: (705) 866-7100
May through October
Reservations
Major Bill Drane (USAR)
6803 Gunpowder Lane
Prospect, KY 40059
(502) 228-7625 (H#)
(502) 648-2758 (cell#)
November through April
---
First Nation Guide Service
Gerald Arch
Lake Of The Wood's / Crow Lake
Muskie, walleye, large & smallmouth bass, crappie, northern pike, sauger, lake trout
P.O. Box 301,
Nestor Fall's Ontario, Canada
Phone: 807-484-2969

info@firstnationguides.com
A native hunting and fishing guide service offering full accommodation and outfitting with 35 year's of experience. Excellent hunting and fishing combination's involving many species.
---
HooknBullet
Shawn Sas
Lake of the Woods, Winnipeg River
Bass, Pike, Walleye, Muskie, Trout, Crappie, Perch, Whitefish
118 Brown Road,
Kenora Ontario Canada
Phone: 807-548-2037

Hook N Bullet / Kenora Ontario - Watch more free videos
A unique guided houseboat adventure. Arrive to your floating lodge already stationed on one of 15000 islands on Lake of theWoods and be treated to over 25 years guiding experience.
---
Niagara Fishing Adventures
Aldo Nava
Niagara River
Bass, Trout, Salmon
445 Thorold Rd,
Welland, Ontario, Canada L3C 3W7
Phone:1-800-332-6865

aldo@niagarafishingadventures.com
The Niagara River provides year- round fishing
for many species of fish, including Rainbow
Trout, Brown Trout, Salmon, Lake Trout, Musky
and Small mouth Bass. The species fished for is
dictated by the season. At Niagara Fishing
Adventures you will embark on a beautiful but
challenging hike through the Niagara Gorge. We
provide you with a fishing license, fishing rod
with tackle and lunch after our excursion.
---
I Fish Canada

(Canada Page Sponsor)
Canada's source for top fishing & hunting outfitters. We cover all regions of Canada
Arctic Char, Salmon, Northern Pike, Walleye, Lake trout, Brook Trout, Halibut, Steelhead, Bass…
Many remote fishing options, including fly-ins, Corporate groups from 4 – 150 Hunt 4: caribou; bear; deer; elk; moose… Now enter to win one of our free trips in 2004
rick@ihuntcanada.com
---
Return to: