FGHP.com On Facebook Watch FGHP.com on FB for Discounts and Special Fishing Trips

Abu Garcia BCX Baitcast Reel - Model 5601BCX - Reels

Shimano Stella SW Offshore Spinning Reel - Model STL8000SW - Reels

Shimano Saragosa Offshore Spinning Reel - Model SRG4000F - Reels

Shimano Stradic CI4F Spinning Reel - Model STCI44000F - Reels

Abu Garcia BCX Baitcast Reel - Model 5601BCX - Reels

Shimano Curado Baitcast Reel - CU200G6 - Reels
SANTEE COOPER BASS FISHING
Inky Davis
Santee Cooper Lakes
LARGEMOUTH BASS ONLY
Manning S.C.
Phone: 803-478-7289
email@inkydavis.com
BASS ONLY-In over 120 magazine & newspaper articles & 5 Hardback Books. Island named after me & helped FISHING HOT SPOTS with current map.
---
Ace Striper Guide
Daniel LaDow
Clarks Hill/Thurmond Lake GA/SC
Stripers/Hybrids

539 Crystal Creek East
Phone: 706-373-1004
USCG Professional Licensed Guide fishing Clarks Hill/Thurmond Lake and Lake Murray for Striper/Hybrid bass. Lake Tours!
---
Shop the Clearance Department at Basspro.com
---
RUSH GUIDE SERVICE
Buster Rush
Santee Cooper, Lake Marion,
& Wateree Lakes
Crappie & Catfish
208 Rush Lake
Camden, SC 29020
Phone: (803) 432-5010
rushguideservice@bellsouth.net
Buster Rush's Guide Service caters to the family fishing experience, specializing in crappie & catfish. Fish in comfort from a 27ft tri-toon & 24ft pontoon.
---
Fishboy Adventures Guide Service

Capt.Chris Schuber

Fish on beautiful Lake Keowee in Seneca, South Carolina

Spotted Bass & Largemouth Bass

205 Deer Creek Trail
Walhalla,SC 29691

Phone: 864-718-1356 or 864-888-7974
fishboyadventures@yahoo.com
Fish for Spotted Bass and Largemouth Bass on beautiful Lake Keowee in Seneca ,South Carolina .Fish on a comfortable Triton Tr-196 .All bait and tackle provided.
---
Crockett Rocket Guide Service
Captain Dave Willard
Lake Thurmond/ Clarks Hill
Stripers, Hybrids, Largemouth Bass, Crappie and White Perch
Phone: Office (803) 637-6379 Boat: (706) 214-0236
crockettrocket@bellsouth.net

Captain dave is a 25 year coast guard licensed professional fishing guide on Clarks Hill Lake (Thurmond). He is a live bait specialist and fishes out of a 26 ft. catamaran.
---
Capt Chris' Fishing Guide Service
Captain Chris Heinning
Lake Wateree, Murray, and Santee Cooper
Largemouth Bass
2705 Carnegie Street, Sumter, SC 29153
Phone: (803) 905-1991
Largemouth bass fishing guide with the motto "Teach Them To Fish For A Lifetime"

---
Pritchard's Guide Service
Barry Pritchard
Santee Cooper Lakes
Crappie & Catfish
20 Rockdale Ct.
Sumter,SC 29154
Phone#803-494-3789
Mobile#803-720-4823
barrypritchard1@yahoo.com

Pritchard's Guide Service specializing in crappie & catfish with 2 25' tri-toons available.kids and large groups wecolme.
---
Santee Cooper Catfishnfool Guide Service


Captain Wayne Vining
Lake Marion, Lake Moutrie and Diversion canal
Specializing in catfishing he also fish for stripers,crappie &bream
12819 Old Number Six Hwy
Eutawville, South Carolina 29048
Phone: 803 238 0596






captwayne@catfishnfool.com

Full time guide, I fish out of a 26ft tri toon, hardtop, and privacy room. I have a NO FISH NO PAY policy, catch a fish 45lb or over next trip is free!!!!!
---
Captain Darryl's Guide Service
Captain Darryl Smith
Most Carolina River Systems,
Trout Fisheries, and Santee-Cooper
Big Catfish, Stripers, Trout
3145 Long Meadow Road
Rock Hill, SC 29732
Phone#: Home Phone (803) 324-7912
Mobile Phone (803) 372-1398
World Record Blue
Catfish 100.5 pounds
Caught By
Captain Darryl Smith
---
Carolina Big Fish


Captain Don Graham
United States Coast Guard
License # 1022468
Santee Cooper Lakes
Bass, Stripers, Crappie, Panfish
P.O. Box 56
Cross, South Carolina 29436
Phone: 843-753-2700

captaindongraham@aol.com

I am currently fishing out of a "Ranger 520 VX"
bassboat and a "2220 Key West" center console.
Both are equipment with the latest Lowrance electronics. I provide all tackle and equipment, including rods, reels, baits, lures and even ice.
"Bed and Breakfast" style lodging? I have a 4000sq.ft Lodge available for my fishing clients only.
---
Return to
Rick Maynard
Lake Marion
Catfish & Crappie
581 Lynam Rd.
Sumter, SC. 29154
Phone: 803-778-1433
Mobile: 803-983-0345
catfishguide@webtv.net
---
CAROLINA
CAJUN GUIDE SERVICE
Steve Sylvester
Santee Cooper Lake
Trophy Catfish
5813 East Lakeside Drive
Hanahan, SC 29406
Phone: 843-556-0550 office
Cell Phone: 843-296-6237
TROPHY CATFISHING'S FINEST.
Captain Steve Sylvester offers trophy catfishing on the Santee-Cooper reservoir system. Video's
available, $19.50 P&H
---
Palmetto Fishing Guide
Norm Attaway
Clarks Hill, Lake Murray
Largemouth and Smallmouth Bass
313 Cheves Creek Circle
North Augusta, SC 29860
Phone: Cell: 803-645-6436
Home: 803-593-2849

palmettofishingguide@hotmail.com
I was on the Orlando Wilson show fishing Lake Murray and BFL Angler of the Year in 2001 for Carolina Division. Email for any information.
---
Santee Bassin
On Santee Cooper with Glenn Baxley
USCG Licensed Captain
Santee Cooper Lakes
Largemouth Bass
Phone: 1-843-753-3269 (Home)
Phone: 1-843-607-9427 (Cell)
gbaxley@homexpressway.net
---
Sunrise Fishing Guide Service
Capt Buddy Bouknight
Lake Murray, South Carolina<
Striped Bass
1216 Woodhurst Ln.
West Columbia, SC 29170
Phone: 803-319-8722
sunrisefishing@bellsouth.net

USCG Licensed Guide specializing in striped bass fishing on Lake Murray, SC. I also offer a week-long fishing vacation in Florida Keys.
---
Anglers Edge
Buddy Edge
Clark Hill/ Strom Thurmond/ Lake Murray
Stripers and Hybrids
1741 Walker Rd.
Mc Cormick ,SC.
Phone: 803-637-3226
Cell: 803-480-0200
USCG approved 25 years experience as a fishing guide and tour operator. Stripers and Hybrids
---
Vacations Made Easy
Creek Fishing Trip
Isle of Palms
Ladyfish , Flounder, Shark, Rays, Redfish, Trout,
Phone: 1-800-987-9852

sales@vacationsmadeeasy.com

Venture to Capers Island, the closest untouched barrier island to Charleston.
We are an on-line travel site that provides an array of tourist activities within the Charleston,Sc area.
---
Fowler Fishing Guide Service
Brad Fowler
Lake Keowee, Lake Hartwell
Largemouth, Spotted & Smallmouth bass
253 Micasa Dr.
Pendleton, SC 29670
Phone:864-934-5813
brad@fowlerfishing.com

Fowler Fishing Guide Service is a professional guide service offering trips on Lake Keowee & Lake Hartwell. Lake tours also available on Lake Keowee.
---
William Sasser Guide Service
William Sasser,
Clarks Hill Lake in Georgia and South Carolin
Stripers, Crappie, Hybrids, White Perch
4769 Clark Dr.
Evans, GA 30809
Phone: William (706) 589-5468.
Mark: 706-373-8347
William Sasser Guide Service Home Page


william@williamsasserfishing.com
Our goal has always been 100% customer satisfaction. Whether you are a seasoned fisherman or a "first-timer," Sasser's Guide Service will do everything possible to make your fishing day with us a fun, safe and memorable one!
---
Fishfinder Guide Service
Jim Glenn, USCG licensed guide.
L. Moultrie and L. Marion
Striped Bass and Catfish.
PO Box 106
Bonneau,SC 29431
Phone: 843 825 4239.

fishfindersc@icqmail.com

---
I have received word that Tom Gregory Passed away in 2011. Though I never got the privilege of meeting Tom we had many long phone calls as I handled his website. Tom was on several TV shows and was one of the Old Guard Catfish Guides on the lake. He will be missed.
Complete Fishing Guide Service
Captain Tom Gregory
Santee Cooper Lake
Catfish, Crappie
145 sinkler ave.
Eutawville,S.C.29048.

---
Return To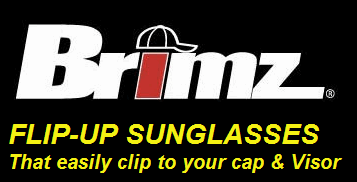 South Carolina Links
Fish and Wildlife / Local Websites / Regulations / Licensing / Weather /NOAA / USGS Streamflow / Motels / Tackle & More
Herring Hut, 13405 Hwy 28 South Clarks Hill Sc 29821.
864-333-2000
South Carolina Hotels
Please consider booking your room here. We donate 50% of the income FGHP recieves from the hotels to
Freedom Is Not Free
which helps wounded soldiers and families of soldiers killed in the war on terror. Pick from the cities and towns below.
South Carolina Bed and Breakfasts Map
NOW LISTING
HUNTING GUIDE HOME PAGE
Shop the Clearance Department at Basspro.com