Tennessee Fishing Links - Links to Regulations, Licensing Tennessee Fishing Information, USGS Streamflow, and Commercial Businesses that support Fishing
World Record Smalmouth
The story of the David Hayes World Record Smallmouth
Tennessee - Order FREE Travel Brochure!
2-Hour Llama Trek in the Smoky Mountains

Tennessee Fishing Bookstore - Books & Magazines on Tennessee Fishing & Hunting. Fishing Video Games, Fishing Videos.
Norris Lake Lodging - Cabin And Condo Rentals Right on Lake Norris
Tennessee - Order FREE Travel Brochure!
Stripers and 'Moore' Fishing Guide Service
Captain Chet Moore
Ft. Loudon, Melton Hill, Watts Bas,
Melton Hill Dam, Ft. Loudon Dam,
Cordell Hall, Norris and Cherokee.
TROPHY STRIPERS
700 Shadycrest Dr.
Knoxville, TN 37909
Phone: 865-607-6120
We fish year round from the comfort and safety
of a 20-foot LUND fully equipped striper boat.
The state record is a mammoth 65 lbs. 6 oz,
caught in the waters we fish on a regular basis.
Come fish with us; you may be the next record
holder.
---
Skinny Water Charters of TN
Captain Jim Little
USCG Master Captain

License
Holston
River (Jet Boat), French Broad River (Jet Boat), Norris Lake,

Tellico

Lake, Watts Bar Lake, Laurel Lake Kentucky, Center Hill Lake

Smallmouth, Redeye, Sauger

, Walleye, and Crappie

Knoxville TN
Phone: (337)936-2484
I specialize shallow river light tackle fishing for Small mouth and Redeye accessed by Jet Boat. I also specialize in Sauger, Walleye, and Crappie December through May.
---
Nathan Mountain Fishing Guide Service
Nathan Mountain
All East Tennessee Lakes. Cherokee, Douglas, Norris, Fort Loudon, Tellico, South Holston and Boone.
Bass, Striper, Bluegill, Crappie
957 Hoppers Bluff Rd
Rutledge, Tennessee, 37861
Phone Number 423-726-0240
nathanmountain@yahoo.com

I provide fishing guide services on all east tn lakes and lake tours as well to groups. Please visit my web site at www.nathanmountainfishing.com .
---
Tennessee Striper Fishing
Jay Girardot
Tennessee, Norris Lake and surrounding lakes
Striped Bass / Stripers
140 Mamie Lane
Maynardville, 37807
Phone Number 937-271-8961
jaymgirardot@aol.com

Striper fishing at Norris Lake & surrounding lakes in Tennessee.
---
East Tennessee Guide Service
Joel Wheelon,
Larry Porter
Watts Bar Lake, Douglas Lake,
Cherokee Lake, South Holston Lake,
Norris Lake, Ft. Loudon-Tellico Lake,
Boone Lake
Specialize in Largemouth, Smallmouth,
Kentucky/Spotted Bass, Crappie, and
Stripers.
Joel Wheelon 865-981-5990
Larry Porter 423-921-3953
tnfishing@hotmail.com
---
Bear's Fishing Guide Service
Roger "Bear" Johnston
Boone, South Holston, Patrick Henry, Watuaga,
Cherokee, Douglas, Norris
Bass - Smallmouth, Largemouth, Spotted
Pan Fish - Crappie, Bluegill, Catfish
Striper - seasonal - spring and fall months
Phone: 423-384-9978

bear@bearsfishing.com

Expert instruction bass techniques & tournament
strategies. Winter time small mouth with float & fly
equipment furnished or yours. Youngsters - Bobber & the Bluegill package
---
Smokies Angling Adventures Guide Service
David Berry
We offer trips year round with Professional USCG
Licensed guides having over 20 years experience
On Douglas, Cherokee, and Norris Lake.
Specializing in Largemouth, Smallmouth,
Crappie & Bluegill ( Striper Trips, Night Trips,
Family Oriented Pontoon Trips Available )
3520 Dockery Dr.
Mascot, TN. 37806
Phone: 865-933-3140 or 865-661-5107
saguides@smokiesangling.com

Come to the Smoky Mountains and enjoy the great
fishing in East Tennessee . All trips aboard fully
rigged boats & everything furnished
( except for personal items, food ,& drinks)
---
Seein' Stripes
Shawn McNew
Knoxville and surrounding area
Ft. Loudon (French Broad R.)
Melton Hill (Clinch R.)
Watts Bar (Melton Hill Dam)
Watts Bar (Ft. Loudon Dam)
Norris Lake & Cherokee
Striper
9011 Fox Lake Dr.
Knoxville, TN 37923
Phone: 478 456-6987
SeeinStripes@aol.com
---
Shadnasty Fishing
Todd Asher
Norris, Watts Bar, Cherokee, Melton Hill, Ft Loudon and Tellico
Stripers, Striped Bass
1305 Paxton DR,
Knoxville TN 37918
Phone: 865-789-1991
jtasher1@gmail.com

We specialize in live bait striper fishing, and having a good time! We work very hard to provide our customers with a great fishing experience. Call today to book a trip. Thank you, Todd Asher
---
Fintastic Striper Fishing
Captain Wilber Brady
Cherokee, Douglas, Norris, Melton Hill, Boone, Watts Bar, Fort Loudon reservoirs and the Tennessee, Holston, French Broad,
Clinch and Powell rivers.
Smallmouth bass, largemouth bass, white bass, catfish,
crappie and trout.
1290Maples Hollow Road
Blaine, TN 37709
Phone (865) 851-5381
wilber@fintastic-striper-fishing.com

FINTASTIC targets striped bass from the surface down to the bottom. Captain Wilber uses sight casting to top-water breaking fish to live bait fishing to trolling plugs to down rigging to depths beyond ninety foot. Captain Wilber is also very knowledgeable and successful with smallmouth bass, largemouth bass, white bass, catfish, crappie and trout
---
"Norris & Cherokee Pro Striper
Guide Service"
Cap'n Sam & Curly Joe
Norris, Cherokee, Melton Hill, Watts Bar
Striper and other species
Phone #: (859) 866-3379 - cell
(859) 356-1001 - home

beighlej@insightbb.com
Don't settle! We catch HUGE Stripers daily and have over 60 years combined local Striper/Hybrid know-how. All bait and tackle are provided.
---
Return to: Fishin.com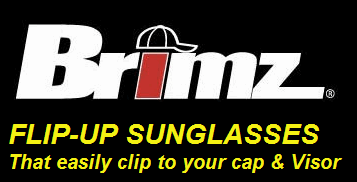 FGHP.com On Facebook
Watch FGHP.com on FB for Discounts and Special Fishing Trips

With Moon Phases



Shimano Calais
The Best Reel for
Heavy Duty
Casting Available.

Shimano Curado
The Top Bass Casting
Reel on the Tourney
Circuit. Tough and Durable