Tennessee Fishing Links - Links to Regulations, Licensing Tennessee Fishing Information, USGS Streamflow, and Commercial Businesses that support Fishing
World Record Smalmouth
The Story of the David Hayes Smallmouth Controversy
Tennessee - Order FREE Travel Brochure!
Tennessee Fishing Bookstore - Books & Magazines on Tennessee
Fishing & Hunting. Fishing Video Games, Fishing Videos.

Great Bass and Redfish Products including soft plastics, Reels and Rods. Discount Pricing
Tennessee Bass Guides Inc.
Billy Campbell
Center Hill, Normandy, Percy Priest
Largemouth, Smallmouth, Spotted Bass, Trout
PO Box 352
Woodbury Tn 37190
Phone: 615-563-8487
---
Brian Carper's Guide Service
Captain Brian Carper
Old Hickory Lake and Percy Priest Lake
Largemouth Bass, Smallmouth Bass, and Crappie, striper and walleye
1801 Kinsale ave.
Murfreesboro Tn 37128
615-278-6311
Brianc2214@hotmail.com

"Spending quality time with friends and family are what it's all about. We're not in the fishing business,,,, we're in the relationship business. Our client base has been built one memory at a time. Put your faith in me and my team, we'll never have to ask for it again."
---
Ed Martin's Striper & Hybrid Guide Service
Ed Martin
Percy Priest Lake
Fish Species to catch Stripers, Hybrid Striped Bass
310 Timberdale Court
Nashville, TN 37211
Phone: 615-477-6587

Related Videos shown after the slide roll are not from this guide.


emhuntandfish@aol.com
Morning or afternoon guided fishing trips on Percy Priest Lake for Stripers and Hybrids.
Pro Staff Angler for: Triton Boats, Motorguide, Humminbird fishfinders/GPS. 33 years experience fishing and guiding on Percy Priest Lake
---

Return to: Fishin.com
Return to: Fishin.com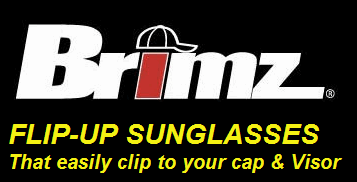 Wetland Outfitters
John Marshall

Percy Priest Lake & Old Hickory Lake
Nashville

Bass, crappie, stripe, hybrid, catfish, bluegill

119 Yukon Ct.
Murfreesboro, TN 37129

Toll Free: 866-808-7028
info@wetlandoutfitters.com
We have been serving the Tennessee community since 1998 and have enjoyed being apart of every outdoor adventure. Tackle Shop available!
---
Mark Travis Crappie Guide Service llc
Mark Travis
Percy Priest & Normandy Lake
Specializing in crappie
2926 Tower Dr.
Murfreesboro Tn. 37129
Phone 615-542-9800
mark@crappieguideservice.com

I specialize in multi-pole crappie fishing techniques year round.
---
Adams Guide Service
Mark Adams
Nashville, Tennessee
J Percy Priest, Old Hickory, Normandy and Center Hill/Dale Hollow
Largemouth Bass, Smallmouth Bass, Crappie, Walleye, Sauger
5025 Singing Hills Dr
Antioch, TN 37013
Phone 615-829-3902

mark@adamsguidesvc.com

Adams Guide Service is Nashville Tennessee's premier guide service. We serve J Percy Priest, Old Hickory, Normandy and Center Hill/Dale Hollow during the winter months. Come fish with us for Bass, Crappie, Walleye and Smallmouth Bass
---
---

FGHP.com On Facebook
Watch FGHP.com on FB for Discounts and Special Fishing Trips add pictures, and talk about your guides.

With Moon Phases