Tennessee Fishing Links - Links to Regulations, Licensing Tennessee Fishing Information, USGS Streamflow, and Commercial Businesses that support Fishing
See Reelfoot Lake Fishing report on Fishin.com

Tennessee - Order FREE Travel Brochure!

Tennessee Fishing Bookstore - Books & Magazines on Tennessee Fishing & Hunting. Fishing Video Games, Fishing Videos.

Tennessee - Order FREE Travel Brochure!
Best Memphis - THE resource for Memphis!
Reelfoot lake & Kentucky Lake Pro Guides
Captain Ray T. Woodruf
TWRA & US. Coast Guard Licensed
Reelfoot Lake, Kentucky Lake, Tennesee River, Mississippi River and other waters in the area.
Crappie, Largemouth, White Bass, Stripers, Bluegill/Bream, Catfish, Shellcrackers
4723 Albert Owens Rd.
South Fulton, TN, 38257
PHONE: (731) 335-0263
reelfootlakeproguides@yahoo.com

Captain Ray T. Woodruff has years of experience fishing for crappie, bass, stripers, bream, catfish so book your trip now. Call for rates and info.
---
DON FINCH OUTDOORS
Don Finch
Reelfoot Lake
Crappie, Bass, Bluegill (bream)
and Catfish
Duck, & Goose Hunting, Eagle Watching trips
available. Hunting in the Walnut Gap Area.
PO BOX 1157
Union City, Tn
Phone: (731) 885-8562
finchoutdoors@aol.com
OVER THIRTY YEARS EXPERIENCE FISHING FOR CRAPPIE, BASS, BLUEGILL (bream), AND CATFISH
ON REELFOOT LAKE
---
Boyette's Resort
FISHING IS ALWAYS GREAT
AT REELFOOT LAKE.
See Bald Eagles, Catch Nice Crappie,
Bass, Bluegill, and Catfish.

Steve Coleman 731-253-7148
Leonard Douglas 731-538-3741
Golden Mathis 731-536-5002
Ronnie Capps 731-431-0234
Kenneth Norris 731-253-6579
Bobby Norris 731-285-9168
boyettesresort@lakereelfoot.net
See Reelfoot Lake Fishing report on Fishin.com
---
---

Return to: Fishin.com
---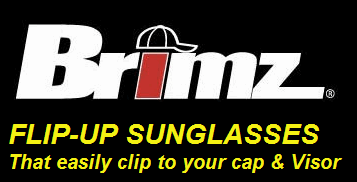 FGHP.com On Facebook
Follow us, for special
packages, and Trip Information
Articles, Pictures and Fishing Tips.