Texas Fishing Links- Links to State Regulations, Licensing, weather, weather radar, Federal Agencies, Local businesses of interest...Hotels, Motels, Tackle Stores, and more
Reelin Ray Roberts
Tim Wike
Lake Ray Roberts
Largemouth Bass and Sandbass(whitebass)
3904 Fawn Drive
Denton Texas 76208
Phone:940-387-4250
tim@reelinrayroberts.com

Tim Wike is a fulltime fishing guide. Full day and half day trips available.Guaranteed catch or next trip free.
---
G Bass Reelfitters
Gregory Reedy
Ray Roberts, Lewisville, Texoma
Bass, Crappie, White bass, Stripers, Hybrids
1401 Linden Dr.
Denton Tx 76201
Phone: cell 9403673262
Hm:9403876755
Join me for a trophy of a lifetime. Greg can help the novice to experienced angler on largemouth techniques and can also handle large corporate groups. He can provide airport transportation and arrange all inclusive trips as well.
---
Spindle Guide Service
Cliff Spindle
Lake Ray Roberts
Crappie, Largemouth Bass & Whitebass
1216 E Lone Oak Rd,
Valley View, Tx 76272
Phone: 940-727-3493
Spindles Guide Service


cliffspindle@yahoo.com
Full time guide service offering both full and half day guided fishing trips on Lake Ray Roberts and Texoma. Instructional trips available for those new to fishing. Over 40 years of fishing experience.


---

Return to:Fishin.com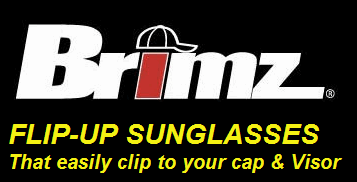 My Favorite Sun Glasses.
Jim Dicken
Watch the Video
Get Bit Guide Service

Dannie Golden

Lake Ray Roberts

Largemouth Bass, Sandbass (White Bass), Crappie

13501 Ponderosa Ranch Road

Roanoke, TX 76262
Phone: 682-237-0022
Home:
817-228-5999 cell
dannie@get-bit.com
Dannie Golden is a year round full time fishing guide. Offers a guaranteed catch or a half day for free.
---
LakeRayFishingGuide.Com
Ron Metzger
Lake Ray Hubbard is a 23,000 acre reservoir,
23 miles east of and owned by the city of Dallas, Texas.
We fish for White or Sandbass, Hybrids and Largemouth.
Phone Number 281-910-0517
roninrockwall@charter.net

New 18' fiberglass, center console boat equiped with fish finder and trolling motor. All bait and tackle furnished. Catch filleted and bagged on ice for take home. 3 and 5 hour trips, 7-days a week.
---
Armstrong Outfitters Professional
Guide Service
Kirk R. Armstrong
Lake Ray Roberts, Squaw Creek,
Lewisville and Lake Texoma
Trophy Bass
2808 Terry Court
Denton, Texas 76201
Phone:(817)821-5407

txbassman2@aol.com
---
The Reel Guide Service
Jeff Donahue
Ray Roberts,Lake Lavon, Lake Fork,
Monticello
Largemouth Bass
1890 N Meadow Circle
McKinney, TX 75069
Phone: 972-658-5069
jdonahue@reelguide.net
---
Mr. Whiskers Chartered Fishing Trips
Wendell & Thom Whitlock
All lakes in North Texas.
Lake Fairfield & Lake Ray Roberts
Catfish
3802 Washington Trail
Phone: 817.579.5605
or 817.219.7751
mrwhiskersbait@aol.com
Mr. Whiskers Professional Year Around Full Time Catfish Guides. Featured on National TV. We provide everything for a Successful Fishing Truip.

FGHP.com On Facebook
Follow us, for special
packages, and Trip Information
Articles, Pictures and Fishing Tips.
Shop the Clearance Department at Basspro.com