Texas Fishing Links- Links to State Regulations, Licensing, weather, weather radar, Federal Agencies, Local businesses of interest...Hotels, Motels, Tackle Stores, and more
HOTELS & MOTELS ON the TEXAS COAST
· Aransas Pass
· Baytown
· Beaumont
· Port Aransas
· Port Arthur
· Port Lavaca
· Rockport
· South Padre Island
Priceline.com Rental Cars - save up to 25%
Hooked Up Guide Service
Patrick Tabor
Rockport, Aransas Pass, Port Aransas, Corpus Christi, Baffin Bay
Trout & Red Drum
Phone: (210) 643-0297
---
Blood Pressure Charters
Capt. Chris Pratka
Offshore Upper Texas Coast
Snapper, King, Ling, Dolphin,
Amberjacks, Sharks, Bull Reds
Pearland Tx
Phone:713-516-8838
cpratka@earthlink.net
Offshore and nearshore structure fishing aboard a newly repowered 25' MAKO. From Sabine to Matagorda. We tailor the trip to suit your needs.
---
Rogue Outdoor Adventures
Captain Dave Kendrick
Serving the entire Texas coastline
Speckeled Trout, Red Fish, Flounder, Drum, Triple Tail, Tarpon, Red Snapper, Grouper, Shark, Mahi Mahi, Black and Yellow Fin Tuna
Phone: 281 726 8249
dave@rogueoutdooradventures.com

Customized guided fishing trips along the Texas and Georgia coastlines.
---
Bayshore Sportfishing
Capt. Leonard (mac) McPheters
Port of Port O'Connor
Tx. Offshore: Gulf of Mexico up to 50 miles out.
Bay: West Matagorda, Espirtu Santos,
& San Antonio bays
Offshore: Snapper, Reef Species, King Mackerel,
Spanish Mackerel, Ling,Dolphin fish, Shark,
Wahoo, Tuna etc.
Inshore: Texas sized Speckled Trout, Redfish
and Flounder
4800 W 34th St. Ste. D-5
Houston, Texas 77092
Phone 800 826 9691
mailto:pts4@wt.net
"Get ready for saltwater fishing.. Texas Style. We offer the most outstanding Offshore and Bay fishing in Texas. Fun fishing for the whole family"
---
Wall Hanger Guide Service
Captain Quinc Pearcy
Lake Texoma,
Stripers
3406 Royal Dr.
Gatesville, Tx 76528
Phone: 254-394-3716
fishing@thewallhanger.com

Lake Texoma full-time professional striper fishing guide Capt. Quinc Pearcy GUARANTEES you fish. Fully licensed and fully insured. Credit cards accepted.
---
Texas Coastal Bay Fishing
Capt. David Harris
Liscensed by the USCG Lis. # 958407
East Bay, Trintiy Bay,
Galveston Bay, Jetties
Trophy Trout, Redfish, Flounder
PHONE: 281-923-1440



Capt. David Harris Lives to give each party booked a personalized trip. A Fishing Experience that makes memories of a life time no matter how experienced, how young or old, kids included. There is a fishing trip, and trophy trout waiting for you.
---
Bay Guide Service
Capt. Charlie Paradoski
Matagorda Bay Complex
on Texas Gulf Coast
Trout, Redfish, Flounder
1223 Green Knoll Dr.
Sugarland, TX 77479
Home: (281) 343-0221
Beeper: (713) 536-6564
chasp6987@aol.com
Capt. Paradoski has been a professional saltwater fishing guide since 1974 and is very familiar with the Texas Upper Coast and the Gulf of Mexico. He is a two-time winner of the Gulf Coast Conservation Association's Guide's Cup Tournament
---
Coastal Expeditions
Capt. Joe W. Sneed
Baffin Bay and Laguna Madre
Speckled Trout, Redfish,
Flounder, Black Drum
P.O. Box 598 /
Ben Bolt, TX 78342
Phone: 361-396-1351
joesatm@prodigy.net
A full service guide business with your fishing adventure in mind. Artificial Lures, Live Bait, and Flyfishing. Click on the link for more details.
---
No Fish? No Pay! Guide Service
George Rose
Port Aransas and Rockport
Trout, Redfish, Flounder,
Black Drum, & more
114 Oaktree
Rockport, Texas 78382
Phone:361-727-9227
grosecc@aol.com
Guaranteed bay fishing and fun. Trips for the novice or experienced client. Everything furnised. Just come have a good time and catch some fish.
---
Captain Randy's Guide Service
Capt. Randy Foreman
Sabine Lake, Port Arthur Texas
Speckled Trout, Redfish, & Flounder
Offshore Ling, King Fish, Snapper
4020 13th Street,
Port Arthur, Texas 77642
Phone: 409-985-7619
Cell: 409-719-6067
NONK50@GT.RR.COM
Capt Randy invites you to fish beautiful Sabine Lake in Port Arthur. We fish for Trophy Speckle Trout Red Fish & Flounder Inshore. Offshore, Red Snapper, Ling & King Fish in the Gulf of Mexico. OVER 28 years experience fishing Sabine area Marshes , Bayous & Keith Lake.
---
Tarpon Adventures of Galveston
Capt. Jim Leavelle
Galveston and Matagorda Bay
Tarpon, Trout, Redfish, Sharks
5447 Beechnut
Houston, Texas 77096
Telephone: (713) 667-8034
1 (888) TX-TARPON

jim@tarponadventures.com
---
AFFORDABLE
FISHERMAN CHARTERS
Waters: Port Aransas and Rockport
including Copano Bay, Aransas Bay
and Gulf of Mexico.
Species: All saltwater fish.
95 West Shady Oak Ln,
Rockport TX 78382
Tel# 361-790-5944

bigfish@shelley.dbstech.com
---

Return to: Fishin.com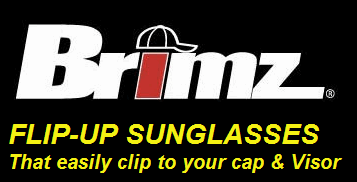 Yankee-Skipper Charter & Guide service
Capt. Tom Callahan USCG Masters lic.
Texas Coastal Bend from Rockport to Port Isabel (Laguna Madre) Plus 5 freshwater lakes
Specs, Reds, Flounder, Black Drum, Snook, Tarpon, Ladyfish, Lg. mouth Bass, Striped Bass, Crappie, White Bass
Phone- 830 741 7151
Cell - 210 213 1111
capt-tom@sbcglobal.net
" We specialize in fly and light tackle sightcasting, drifting, and wade fishing." Capt Tom is an IGFA certified captain... "
---
Circlehook Charters

Capt. Robert (Bob) Pickering
Galveston Texas, Gulf of Mexico
Speckled Trout, Redfish and Flounder
Phone:(713)297-1305
Cell: or (281)578-6170 Home
captpick@yahoo.com
I have been fishing the Galveston bay area for 40 plus years and I know the migration pattern of these gamefish. This is a fully guided trip.
---
Ace In The Hole Guide Service
Capt.Brent Hopkins
San Antonio Bay to Baffin Bay,
& all bays in between
Trophy Speckled Trout, Redfish,
Flounder, Black Drum, Sheepshead
PO Box 1775
Aransas Pass,TX 78335
Phone: HM # 361-729-6911
MB # 361-534-4007
---
Ramirez Guide Service
Capt.Tommy Ramirez
West Matagorda Bay, Espiritu Santo Bay,
San Antonio Bay and Baffin Bay.
Trout, Reds and Flounder.
I fish out of a 21' Majek powered
by a 150 Pro V Max Yamaha Twin Prop.
102 South Crescent
Victoria, TX 77901
Phone: (361) 576-9857

I will wade or drift with artificial or live bait.
I have fished the area for 20 years.
I do supply everything but food and drinks.
captram@tisd.net

---
Capt Jay's Saltwater Guide Service
Capt. Jay Huitt
East and West Matagorda Bays
Trout, Redfish, and Flounder
3120A Ave F.,
Bay City, TX 77414
Phone: (979)240-3597 mbl,
and (979)245-1190 hm
thecaptjay@yahoo.com
---
Texas Saltwater Adventures
Capt Leaf Potter
Galveston, Freeport offshore and bay
Snapper, King, Ling, Trout,
Redfish, Flounder etc...
258 Plum Circle
Lake Jackson, Tx 77566
Phone: 832-428-3340

Leaf@TexasSaltwaterFishingGuide.com
---
Kingfisher Guide Service
Capt. Walt Schelle
Matagorda Bay Complex
on Texas Gulf Coast
Trout, Redfish, Flounder
P. O. Box 520
Matagorda, TX 77457
Home: 979-863-7666
Mobile: 979-240-5187
Capt. Walt Schelle of Kingfisher Guide Service in Matagorda has been fishing the Matagorda Bays for 20 years, is Coast-Guard licensed, and is a member of CCA and the Texas Game
Wardens Assn.
---
Fill-A-Bite Guide Service

Capt. Randy Filla
San Patricio - Ingleside, TX
Trout, Red fish
2454 Greenbriar Dr.
Ingleside, Tx. 78362
Phone(361) 215-2332
randalfilla@yahoo.com

Guiding the middle to lower coast of texas for trout and red fish.
---
The Original Sabine Lake
Guide Service since 1984
Capt. Jerry Norris
Fish Sabine Lake and Jetties and Surf
Fish for Trout Redfish Flounder
3262 Bell Street
Port Arthur, Texas
Phone: 409-736-3023

sabinecaptain@sabinelakefishing.com

---
Fishhooks Adventures
Capt. Steve Nixon
Calaveras Lake, Brauning Lake, Canyon Lake Fishing.
Stripers, Freshwater Redfish, Catfish, White Bass, Black Bass
Phone: 210-573-1230
7514, FM 482
New Braunfels, 78132

See Video of Captain Steve At Work
fishhook0823@aol.com

Capt. Steve Nixon is a Licensed, Professional, Full Time Fishing Guide located in San Antonio, Texas. He is a United States Coast Guard Captain and has a Texas Parks & Wildlife All Water Guide License, he has over 40 years fishing experence on the San Antonio Area Lakes, Canyon Lake, Calaveras Lake and Brauning Lake.
---
Skipper's Guide Service
Skipper Osborne
West and East Matagorda Bays
Trout, Redfish, Black drum, and Flounder
3404 Briar Lane
Bay City, Texas 77414
Phone: 979-245-6670
skipper@skippersguideservice.com
---
Back Bay Guide Service
Capt. Lynn Smith
Matagorda Bay, Espiritu Santo Bay, San Antonio Bay
Trout, Redfish, and Flounder
P.O. Box 522
Port O'Connor, TX. 77982
Phone: (361)983-4434
Lynn@tisd.net
---
"Reel" McCoy Guide Service
Kevin M. McCoy
Rockport, Aransas, and
Corpus Christi Area Bays and Flats
Speckled Trout and Redfish
Address: P.O. Box 1712;
Aransas Pass
TX 78335
Phone Number: Toll Free: 1-888-94TROUT
or 1-888-948-7688
reelmccoy@interconnect.net
---
Maher's Guide Service
Capt C.R. Maher
Fishing the Galveston Bay System
Speckled Trout, Redfish and Flounder
6906 Silver Grove Ct
Pasadena, Tx 77505
Phone: 281-991-7560
or 832-755-1893
captain@fishgalvestonbay.com
Come fish the galveston bay system for trout, redfish, and flounder with a USCG liscened guide. artificial or live bait. wade or boat fishing.
---

Return to: Fishin.com

FGHP.com On Facebook
Follow us, for special
packages, and Trip Information
Articles, Pictures and Fishing Tips.

Shimano Calais
The Best Reel for
Heavy Duty
Casting Available.

Shimano Curado
The Top Redfish Casting
Reel on the Tourney
Circuit. Tough and Durable