Tennessee Fishing Links - Links to Regulations, Licensing Tennessee Fishing Information, USGS Streamflow, and Commercial Businesses that support Fishing

Fishing Forum / Tennessee Counties /TN Fishing Lakes /Tennessee Bed and Breakfasts Map
Strange Bait &
Tackle Home Page
On the Cumberland River
Alaska Fishing
Trip With Video

Click the ABOVE photo to order!
Jim Dicken, owner of Fishing Guide Home Page, says;
"Captain Jim's Striper Fish like a ProDVD series is the most comprehensive fishing techniques training video available!"
World Record Smalmouth
True Story of the David Hayes World Record Smallmouth
Tennessee - Order FREE Travel Brochure!
Tennessee Fishing Bookstore - Books & Magazines on Tennessee Fishing & Hunting. Fishing Video Games, Fishing Videos.
Jeremy Colvin's Guide Service
Jeremy Colvin & Derrick McCormick
Old Hickory, Cordell Hull amd Dale Hollow in TN Barren river Lake and Dale Hollow in KY.
Trophy smallmouth, largemouth, and crappie
1059 Eulia Lane
Westmoreland Tn 37186
Phone: 615-500-6618
jeremy@kyfishermen.com
We specialize in trophy smallmouth and also
largemouth crappie.
---
Stripers and 'Moore' Fishing Guide Service


Chet Moore
Ft. Loudon, Melton Hill, Watts Bas, Melton Hill Dam, Ft. Loudon Dam, Cordell Hall, Norris and Cherokee.
TROPHY STRIPERS
700 Shadycrest Dr.
Knoxville, TN 37909
Phone: 865-607-6120

We fish year round from the comfort and safety
of a 20-foot LUND fully equipped striper boat.
The state record is a mammoth 65 lbs. 6 oz,
caught in the waters we fish on a regular basis.
Come fish with us; you may be the next record
holder.
---
Warrens Guide Service
Warren Byrd
Cumberland River/TN River
Lake Barkley / Kentucky Lake Area
Trophy Sized Catfish
165 Red Top Road
Indian Mound TN 37079
Phone: 931-237-4999 (cell)
Phone: 931-232-5776 (home)
---
Donny's Guide Service
Donny Felton
Center Hill, Dale Hollow and Old Hickory Lake
Smallmouth Bass, Sauger and Black Nose Crappie
Phone: Home - 1-615-888-2888
Cell - 1-615-417-0245
DonnyFelton@nctc.com
---
Wetland Outfitters
John Marshall
Percy Priest Lake & Old Hickory Lake Nashville
Bass, crappie, stripe, hybrid, catfish, bluegill 119 Yukon Ct. Murfreesboro, TN 37129 Toll Free: 866-808-7028
info@wetlandoutfitters.com
We have been serving the Tennessee community since 1998 and have enjoyed being apart of every outdoor adventure. Tackle Shop available!
---
Savage Strike Guide Service


Mike Coley
New River,VA Tennessee River, Boone Lake,TN
Musky, smallmouth, striper
PO Dox 614 Radford
VA 24143
Phone: 423-571-2461
trophystriperguide@netzero.com
Fish for monster musky & smallmouth from a Clack-A-Craft drift boat on the New River or Giant stripers in east Tennessee.
---
AJ's Guide Service
Aaron Jenkins
Watts Bar, Fort Loudon, Melton Hill, and Tellico Lakes
Catfish and Striper
3523 Best Rd
Maryville, TN 37803
Phone: 423-312-1128
ajguide@hotmail.com

Exciting Catfish and Striper fishing in the beautiful lakes of Eastern Tennessee!
---
Ed Martin's Striper & Hybrid Guide Service
Ed Martin
Percy Priest Lake
Fish Species to catch Stripers, Hybrid Striped Bass
310 Timberdale Court
Nashville, TN 37211
Phone: 615-477-6587

Related Videos shown after the slide roll
are not from this guide.


emhuntandfish@aol.com
Morning or afternoon guided fishing trips on Percy Priest Lake for Stripers and Hybrids. Pro Staff Angler for: Triton Boats, Motorguide, Hummingbird fish finders/GPS. 33 years experience fishing and guiding on Percy Priest Lake
---
Stars N Stripers
Robert (Hoss) Samar
East Tennessee, Watts Bar, Melton Hill, and Clinch River
Stripers and Hybrids
760 White Wing Rd
Lenoir City 37771
Phone Number (865) 635 1899
rbsamar@gmail.com


Team Stars N Stripers
Live bait Striper and Hybrid Fishing in East Tennessee on Watts bar lake, Melton Hill lake, Tennessee and Clinch river. Specialize fishing below the dams in the tail waters.Kids under 12 free with paying adult
---
"Fish On!" Guided Tours
Chadwick Ferrell
The Clinch and Tennessee Rivers and lakes
All Freshwater Species
328 Fox Rd. Knoxville,
TN 37922
Phone:865-455-0412
Chad@Fishontours.com
Established in 1998. 24 years as a sponsored/pro angler. Full time guide service targeting ALL species. We fish ALL year long.
---
Tennessee Bass Guides Inc.
Captain Rick McFerrin
Old Hickory, Tim's Ford, Woods, RockIsland
Center Hill, Normady, Percy Priest
Largemouth, Smallmouth, Spotted Bass
PO Box 352
Woodbury Tn 37190
Phone: 615-765-7303
Cell: 615-308-9936

rickM@dtccom.net
---
Capt. Jim Little Fishing
Jim LIttle
TN River, Watts Barr, Norris, Tellico, Center Hill, Laurel Lake Ky
Sauger, Walleye, Crappie, Summer Small Mouth
Knoxville TN
Phone #:865-805-1448
No Current Websie... Call Phone # Above or
jimlittle14@gmail.com
---
Skinny Water Charters of TN
Captain Jim Little
USCG Master Captain

License
Holston
River (Jet Boat), French Broad River (Jet Boat), Norris Lake,

Tellico

Lake, Watts Bar Lake, Laurel Lake Kentucky, Center Hill Lake

Smallmouth, Redeye, Sauger

, Walleye, and Crappie
Knoxville TN
Phone: (337)936-2484
I specialize shallow river light tackle fishing for Small mouth and Redeye accessed by Jet Boat. I also specialize in Sauger, Walleye, and Crappie December through May.

Return to:
Savage Strike Guide Service
Mike coley
Boone Lake in early spring, Watts Bar Lake July & August
rest of the year is spent on the New River fishing for Musky and Smallmouth
Stripers, Musky, Smallmouth & Hybrids
Phone: 423-571-2461
trophystriperguide@netzero.net
Full time guide since 1987. Visit my website for rates and photos.
---
Fintastic Striper Fishing
Captain Wilber Brady
Cherokee, Douglas, Norris, Melton Hill, Boone, Watts Bar, Fort Loudon reservoirs and the Tennessee, Holston, French Broad,
Clinch and Powell rivers.
Smallmouth bass, largemouth bass, white bass, catfish,
crappie and trout.
1290Maples Hollow Road
Blaine, TN 37709
Phone (865) 851-5381
wilber@fintastic-striper-fishing.com

FINTASTIC targets striped bass from the surface down to the bottom. Captain Wilber uses sight casting to top-water breaking fish to live bait fishing to trolling plugs to down rigging to depths beyond ninety foot. Captain Wilber is also very knowledgeable and successful with smallmouth bass, largemouth bass, white bass, catfish, crappie and trout.
---
Crappie Action Guide Service
Ken Riddick
Kentucky Lake
Specializing in Crappie
95 Elmwood Dr.
Paris, Tn.
Phone: 731-285-3551
crappieaction@parislanding.com
---
Brian Carper's Guide Service
Captain Brian Carper
Old Hickory Lake and Percy Priest Lake
Largemouth Bass, Smallmouth Bass, and Crappie, striper and walleye
1801 Kinsale ave.
Murfreesboro Tn 37128
615-278-6311
Brianc2214@hotmail.com

"Spending quality time with friends and family are what it's all about. We're not in the fishing business,,,, we're in the relationship business. Our client base has been built one memory at a time. Put your faith in me and my team, we'll never have to ask for it again."
---
Nathan Mountain Fishing Guide Service
Nathan Mountain
All East Tennessee Lakes. Cherokee, Douglas, Norris, Fort Loudon, Tellico, South Holston and Boone.
Bass, Striper, Bluegill, Crappie
957 Hoppers Bluff Rd
Rutledge, Tennessee, 37861
Phone Number 423-726-0240
nathanmountain@yahoo.com

I provide fishing guide services on all east tn lakes and lake tours as well to groups. Please visit my web site at www.nathanmountainfishing.com .

---
Seein' Stripes
Shawn McNew
Knoxville and surrounding area
Ft. Loudon (French Broad R.)
Melton Hill (Clinch R.)
Watts Bar (Melton Hill Dam)
Watts Bar (Ft. Loudon Dam)
Norris And Cherokee
Striper
9011 Fox Lake Dr.
Knoxville, TN 37923
Phone:478 456-6987
See Shawn's Fishing Reports on
SeeinStripes@aol.com
---
Smokies Angling Adventures Guide Service
David Berry
We offer trips year round with Professional USCG
Licensed guides having over 20 years experience
On Douglas, Cherokee, and Norris Lake.
Specializing in Largemouth, Smallmouth,
Crappie & Bluegill ( Striper Trips, Night Trips,
& Family Oriented Pontoon Trips Available )
3520 Dockery Dr.
Mascot, TN. 37806
Phone: 865-933-3140 or 865-661-5107
saguides@smokiesangling.com

Come to the Smoky Mountains and enjoy the great
fishing in East Tennessee . All trips aboard fully
rigged boats & everything furnished
( except for personal items, food ,& drinks)
---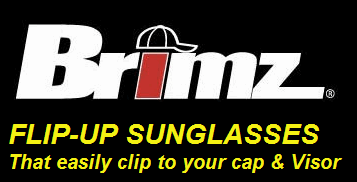 ---
Woods and Water Guide Service
Jack Canady
Kentucky Lake, Barkley Lake
Crappie, Bass, Redear, Bluegill, Catfish
33 Outland School Road
Murray Ky. 42071
Phone:270-227-2443
Click Here for Email
I have been fishing Kentucky and Barkley lakes for over forty years. Kentucky Lake is home to Blood River and Big Sandy River. These areas are known for world-class crappie fishing! With extensive knowledge of the lakes, I can help you prepare for your next tournament or simply provide a fun day on the water. I can take you fishing not just for crappie and redear, but also largemouth and smallmouth bass
---
Mark Travis Crappie Guide Service llc
Mark Travis
Percy Priest & Normandy Lake
Specializing in crappie
2926 Tower Dr.
Murfreesboro Tn. 37129
Phone 615-542-9800
mark@crappieguideservice.com

I specialize in multi-pole crappie fishing techniques year round.
---
Tennessee Striper Fishing
Jay Girardot
Tennessee, Norris Lake and surrounding lakes
Striped Bass / Stripers
140 Mamie Lane
Maynardville, 37807
Phone Number 937-271-8961
jaymgirardot@aol.com

Striper fishing at Norris Lake & surrounding lakes in Tennessee.
---
Bear's Fishing Guide Service
Roger "Bear" Johnston
Boone, South Holston, Patrick Henry, Watuaga,
Cherokee, Douglas, Norris
Bass - Smallmouth, Largemouth, Spotted
Pan Fish - Crappie, Bluegill, Catfish
Striper - seasonal - spring and fall months
Phone: 423-384-9978
bear@bearsfishing.com

Expert instruction bass techniques & tournament
strategies. Winter time small mouth with float & fly
equipment furnished or yours.
Youngsters - Bobber & the Bluegill package
---
East Tennessee Guide Service
Joel Wheelon,
Larry Porter
Watts Bar Lake, Douglas Lake,
Cherokee Lake, South Holston Lake,
Norris Lake, Ft. Loudon-Tellico Lake,
Boone Lake
Specialize in Largemouth, Smallmouth,
Kentucky/Spotted Bass, Crappie, and
Stripers.
Joel Wheelon 865-981-5990
Larry Porter 423-921-3953
tnfishing@hotmail.com
---
TENNESSEE RIVER MONSTERS
C. SCOTT MANNING
FT. LOUDON, MELTON HILL, CLINCH RIVER,
WATTS BAR, CHEROKEE
STRIPERS, TROUT, MUSKY & CATFISH
PO BOX 1391
CLINTON, TN 37717
Phone: (865) 680-7672
WATCH VIDEO - http://www.youtube.com/watch?v=CDN6PFFaPyc
tennesseerivermonsters@yahoo.com
A licensed fishing outfitter specializing in world-class stripers, catfish, musky and trout. If we cant put a fish in the boat then you fish for free
---
Dale Hollow Lake Guides Page
Dale Hollow Guides are on a seperate page
To be listed on this page visit our
Advertising
Information Page.
---
Return To


FGHP.com On Facebook
Watch FGHP.com on FB for Discounts and Special Fishing Trips
Norris Lake Lodging - Cabin And Condo Rentals Right on Lake Norris

Shimano Core
Low Profile
Baitcaster
Shimano Curado 300 EJ Low Profile